Friday, Jul 9, 2021
Increase Employee Happiness with Improved Equipment Ergonomics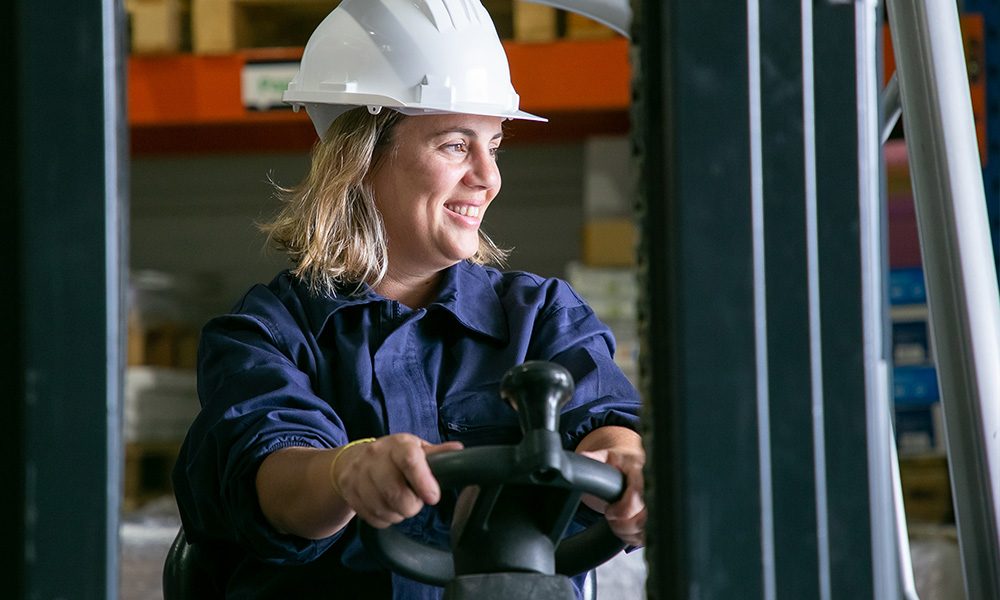 A business can lower costs and boost employee satisfaction and productivity with a proactive workplace ergonomics focus. Ergonomics can be defined as the science of adapting the workplace to the worker, so the worker can do the job most efficiently. The word itself is derived from the Greek language combining the two words: egos (meaning work) and noms (meaning laws). Basically, it's putting humans first.
In business, even when we factor the worker with the upmost consideration, the job still needs to get done. The goal of ergonomics is not to slow down the progress of business but to fit the job to the worker, prevent injuries and increase happiness. It is understood that operator satisfaction and comfort lead to improved productivity, decreased medical costs, and increased profit. When the operators can function without injury, they are motivated to work harder and more efficiently. After all, a happy employee is a productive employee.
It is a proven fact that workers-operators of any equipment, especially forklifts, increase their efficiency and productivity when there is quality comfort with the equipment being operated. The proper equipment can make a big difference when it comes to health and safety as well as productivity and cost.
According to the Occupational Safety and Health Administration (OSHA), the following are risk factors that contribute to fatigue and injury.
Exerting excessive force
Performing repetitive tasks
Working in awkward postures or the same posture for long periods
Localized pressure to a body part
Vibration
When there are cold temperatures, these risk factors can be exacerbated. The goal of the business should be to identify and eliminate these risk factors. One of the ways that can be accomplished is through equipment selection.
Forklift manufacturers have come a long way with consideration to the human factor. Ergonomic designs are built in to make the complete range of functions easier for operators to learn and use.
"We desire comfort and productivity for our forklift operators and we are proud to offer this in the brands we represent." stated Tab Slaughter, Chief Operating Officer, Darr Equipment. "By understanding that operators need comfort and business owners need productivity. Darr has been able to meet these needs by offering ergonomically designed forklifts that can work in the toughest of environments including warehouse aisles, loading docks and trailer beds and still keep the operator comfortable," he added.
Forklift Trucks Designed for the Operator Comfort and Control
Cat, Mitsishbutsi and Jungheinrich lift trucks are designed to meet the requirements of the American National Standards Institute (ANSI/ITSDF) and Occupational Safety and Health Administration (OSHA), while keeping operator comfort in mind with features such as:
Operator presence detection system
Fingertip hydraulic controls
Forward LED work lights
Backup alarms
Ground speed control
Full-suspension seats for support
Spacious operator compartments with supports
Full-floating operator cabin
Reduced noise and vibration
Darr Equipment Co offers a broad line of brands, models and capacities with advanced ergonomics and technology to improve operator comfort, productivity and safety, even in the most demanding of material handling operations. For more information on how to make your operators more comfortable and productive with ergonomic material handling equipment, contact Darr today.