Jungheinrich Free 7-Day Challenge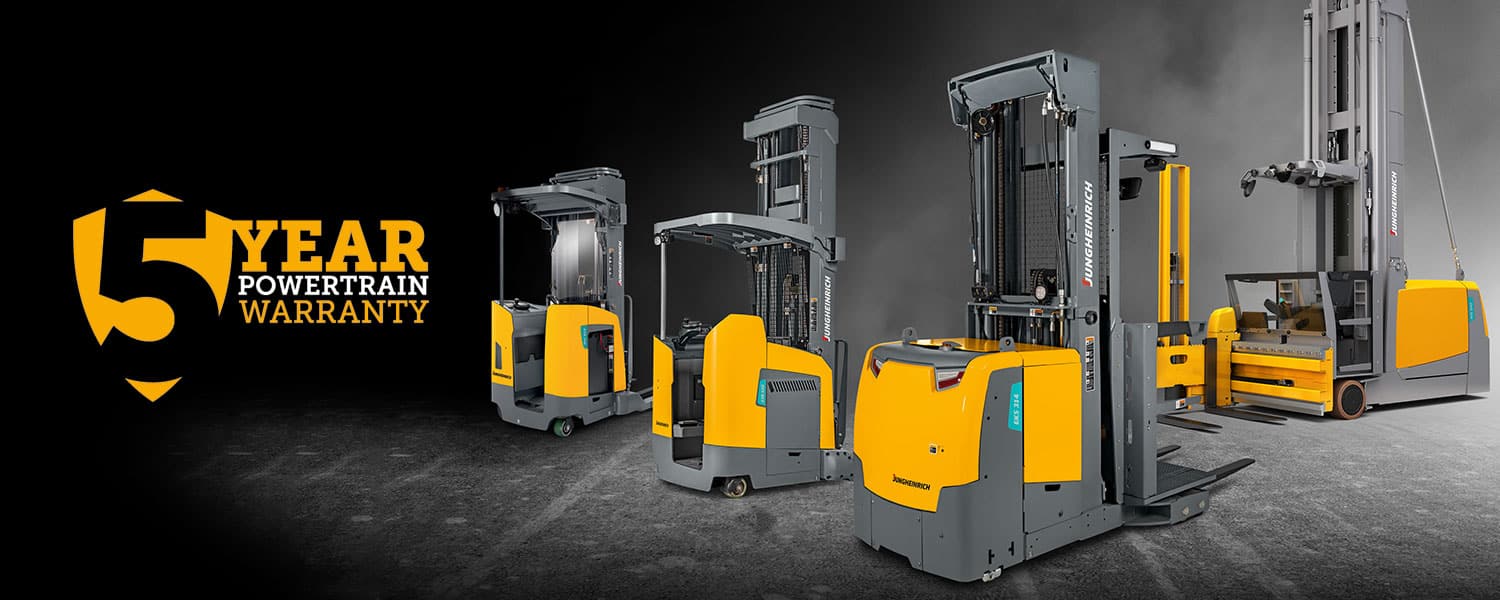 Test Drive The Warehouse Equipment & The Dealership
When considering the purchase of new warehouse equipment, it is important to consider the capabilities and performance of the equipment and the dealership. Relationships and industry expertise are important to optimize the speed, efficiency and profitability of your operation.
Take The 7 Day Demo Challenge
Our team is absolutely driven to deliver customer satisfaction! And now for a limited time, you can test drive the Junghenrich family of Class I & II warehouse equipment that are available with an industry exclusive 5-year powertrain warranty for free! Just request the 7 Day Demo Challenge.
Request Your Free 7-Day Challenge
*The free 7-day demo challenge is only available on Jungheinrich Class I and II products. Subject to availability.