Thursday, Nov 16, 2023
In the News: Dallas Cowboys, Logisnext and Darr Team Up for a Game-Changing Experience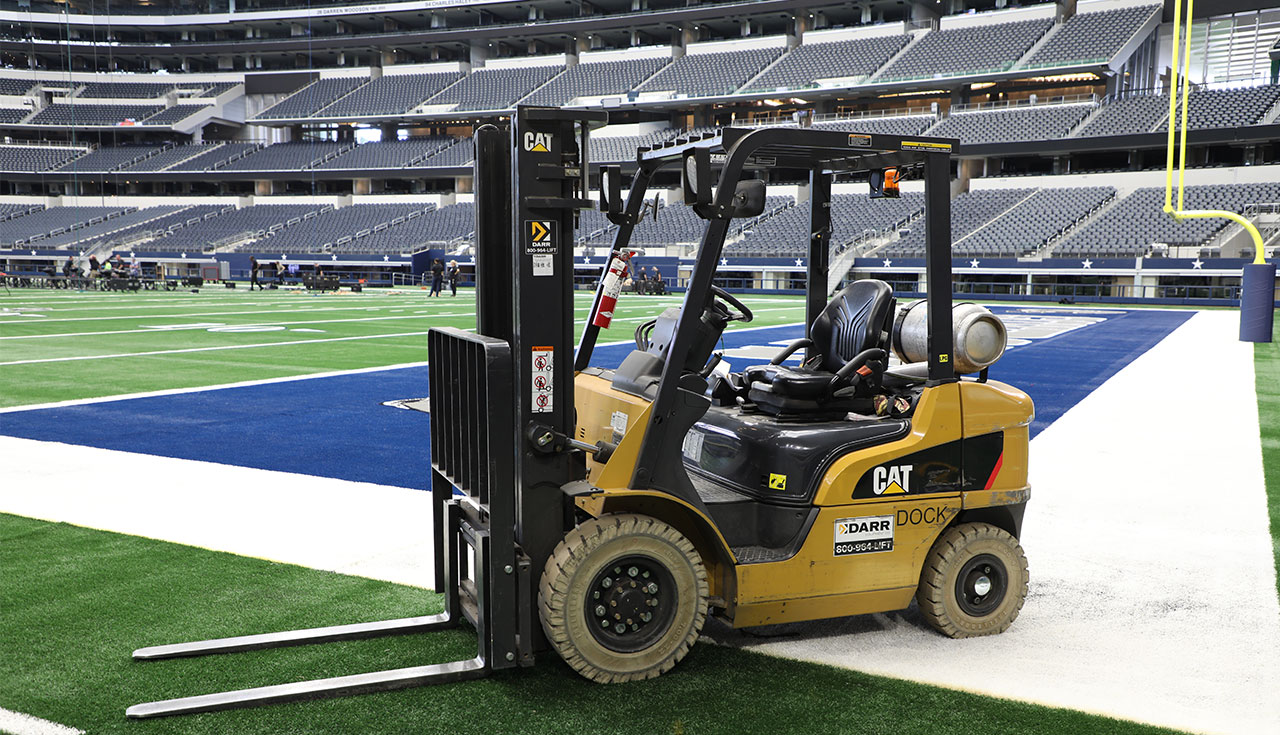 The Dallas Cowboys has teamed up with Mitsubishi Logisnext Americas (Logisnext) and Darr Equipment, the Official Lift Truck Provider of the Dallas Cowboys since 2009, to continue to transform its material handling processes at the AT&T Stadium,  The Star in Frisco and Merchandising Distribution and Sales Center.
Friday, Oct 27, 2023
No Boo About It, Cheaper Forklifts Are Not Always Better
When it comes to purchasing material handling equipment, pricing can become downright scary. Selecting the right equipment for your application needs should not just come down to the upfront price. There are many factors to consider buying a new forklift besides the purchase price and look at the total cost of ownership.
Tuesday, Sep 12, 2023
Material Handling Rental Equipment Offers Benefits
Material handling equipment is necessary for many types of businesses to operate efficiently. Whether to purchase or rent equipment is best determined by business operations needs and how the equipment will be utilized in the business.