Monday, Nov 11, 2019
Darr Equipment Co. Wins Texas Mutual Safety Award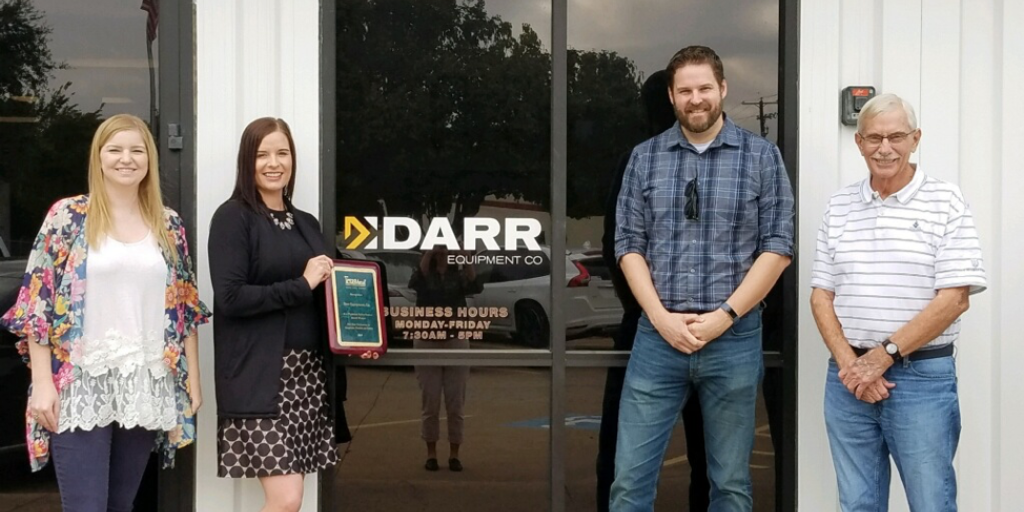 Darr Equipment believes that safety is worth celebrating. And Texas Mutual Insurance Company, the state's leading provider of workers' compensation insurance, agrees. This week, Matthew Moody, from Texas Mutual, awarded Darr Equipment a Texas Mutual Safety Award.
 [CUTOFF]
Texas Mutual Workers' Compensation Insurance, based in Austin, Texas, awards this recognition to just 200 out of the company's 72,000 policyholders across Texas. Only those who have demonstrated an outstanding safety record and whose practices ensure the highest level of worker safety receive recognition.
"Darr Equipment is honored to receive the Texas Mutual Safety Trophy for 2019. It is highly important to our company as a whole because safety is always our top priority, especially when it comes to the lives of our team members," said Colleen Johnson, Human Resources, Darr Equipment.
In its award notification, Texas Mutual stated that Darr equipment clearly had made safety a core value and provided the needed resources to protect its employees from workplace hazard.