Tuesday, Nov 6, 2018
Darr Equipment received the Platinum award from UniCarriers Americas Corporation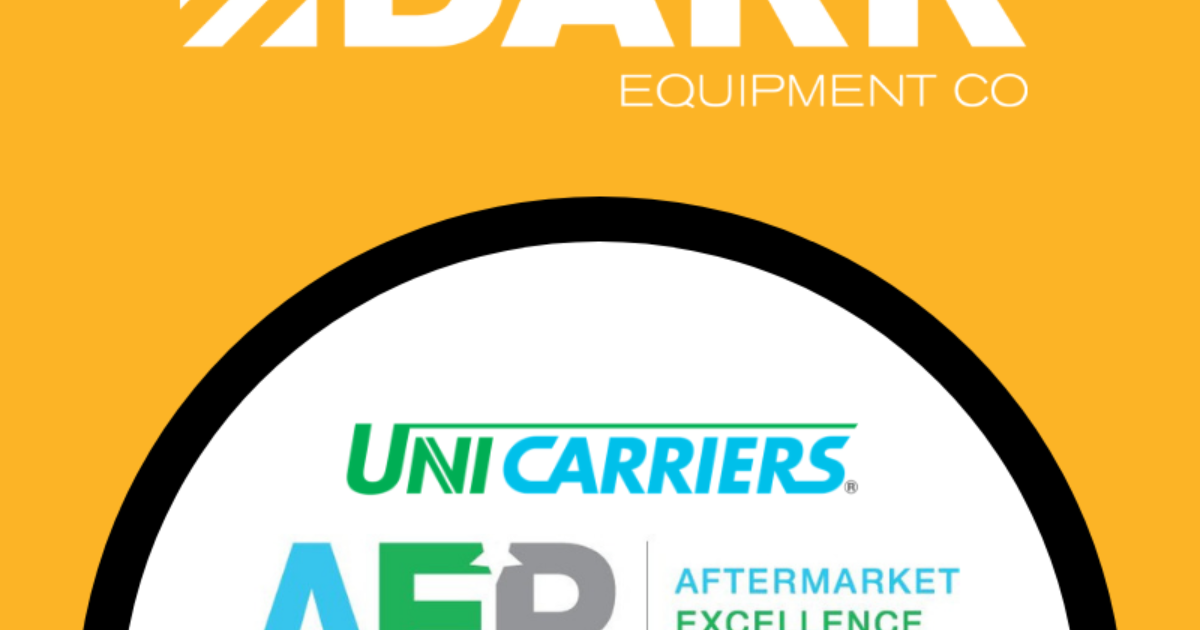 Citing excellence in aftermarket service, Darr Equipment received the Platinum award from UniCarriers Americas Corporation (UCA) as part of its Aftermarket Excellence Program (AEP) Awards. The AEP recognizes UniCarriers dealers who achieve excellent performance in aftermarket parts and service. This is the tenth year Darr Equipment has received the honor.
[CUTOFF]
"The AEP winners represent those who achieve excellent performance across a variety of aftermarket parts and service principles," said Kevin Fick, director of aftermarket sales for UniCarriers Americas Corporation. "With the AEP, UCA will continuously work with dealers like Darr to drive sustainable and profitable growth in the future." 
The AEP challenges UCA dealers to excel in performance standards across eight categories, including business planning, employee training, factory support and customer satisfaction. Each category has a maximum point value that dealers can earn in order to reach four possible award levels: bronze, silver, gold, or platinum. The end-result provides dealers with higher service margins, improved parts sales, more efficient work order processing, stronger customer retention, and in-turn, greater and sustained profitability. 
"At Darr, we pride ourselves on our values-driven, family-focused environment," said CFO Jack Camiolo, CFO of Darr Equipment. "We value each and every one of our employees because they provide exceptional service to and build strong relationships with our customers. Within the environment at Darr, it is easier for our company to grow and succeed over the long term. This recognition from UCA is such an honor and privilege, acknowledging what we already know about our company – exceptional people with exceptional customer service."
The program was first established in 1995 as the Service Excellence Program to provide dealers with tools to implement best-in-class principles covering technical and customer service practices. In 2014, UCA enhanced the program as the AEP to include parts operation metrics, allowing for a more comprehensive aftermarket program.