Wednesday, Jul 26, 2017
Darr Equipment used in unveiling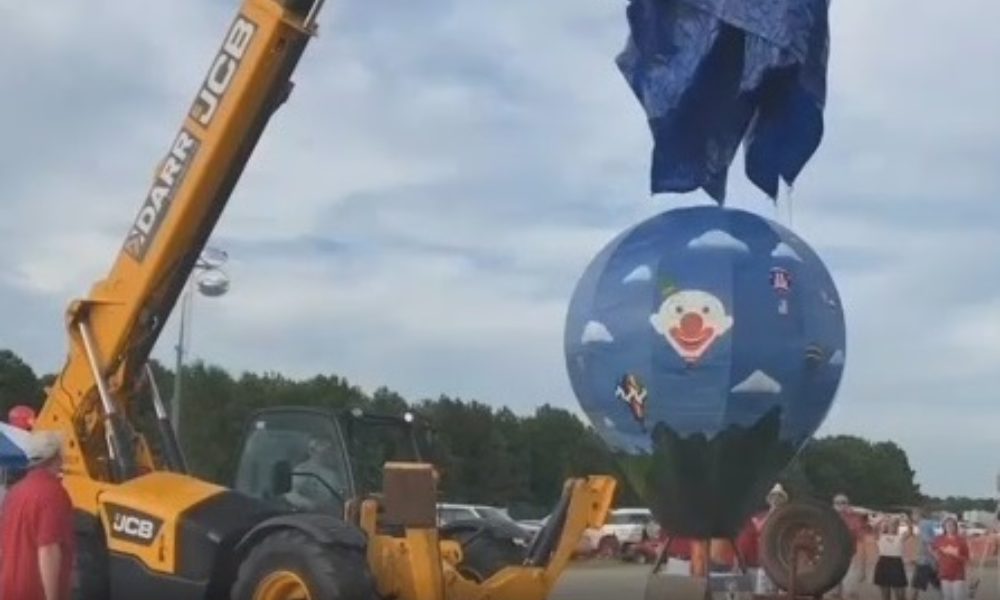 Darr Equipment helps unveil Great Texas Balloon Race statue
LONGVIEW, TX (KLTV) –
The Great Texas Balloon Race weekend officially kicked off on Thursday night with a dinner, and a statue unveiling.
The pilots' dinner was held on the grounds of East Texas Regional Airport. The event included the unveiling of a statue that will eventually find a home in a Longview park. 
The-ten foot-tall steel balloon was painted by artist Carmen Gadt. The statue is a joint project between the balloon race board and the City of Longview's Art From the Heart program.
The statue will be moved to a park under construction at the corner of Highway 31 and Spur 63 called "The Green." 
The first competition flight for the Great Texas Balloon Race starts bright and early Friday at 6:30 a.m.