Friday, May 10, 2019
Darr Equipment's Guest Golfer (Revealed)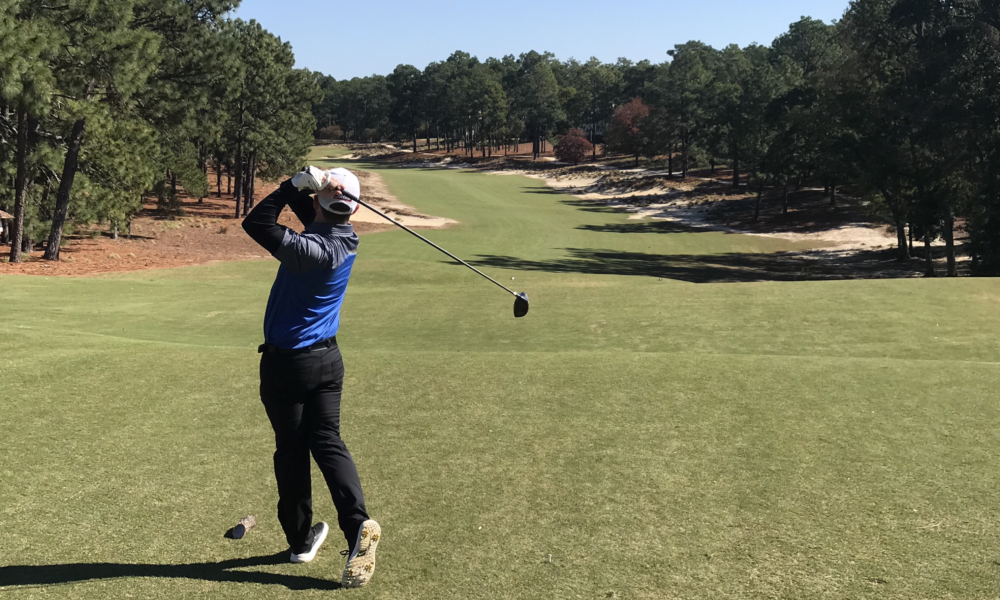 The AT&T Byron Nelson is one of the most highly competitive and eagerly anticipated events on the PGA TOUR and is a great opportunity to support and watch the next generation of golf legends emerge. [CUTOFF] 
Darr Equipment is proud to be part of the best seven days of golf in the DFW metroplex. This year, we were excited to endorse Pro-Am golfer, Taylor Leggett — Vice President of Operations and Purchasing at Titan Corrugated and one of Darr's valued customers. Unfortunately, Taylor and his trusty caddy, none other than Darr's own, Tyler Richardson, didn't get the opportunity to participate due to weather. 
[CUTOFF] We caught up with Taylor before the Pro-Am was rained out on Wednesday to see what he was most excited about.   [CUTOFF] 
Darr Equipment: "Thanks for catching up with us, Taylor! Tell us why is the Byron Nelson special to you?"
Taylor: "I was born and raised in the panhandle of Texas. My grandfather taught me to play golf & the Bryon Nelson was his favorite event. I'm excited to be part of the experience this year."
Darr: Why did you choose to be our guest golfer this year? (Aside from the access to the Byon of course.)
Taylor: "I've heard fantastic things about Darr in the marketplace. Everyone seems to have a great relationship with their customers and partners. Plus, Darr does a great job in the community and with creating relationships that matter."
Darr: "It's been great catching up with you. Did you have any parting words for our audience?"
Taylor: "My grandfather's favorite thing to say about golf, 'When it's breezy, hit it easy!'." 
 [CUTOFF] 
It's an exciting tournament with local Jordan Spieth making his ninth appearance, former Dallas Cowboys quarterback Tony Romo golfing as an amateur, and Trinity Forest Golf Club welcoming eight of the top 30 in the current FedEx Cup standings. Darr lift trucks have been working hard to the get the course ready for all the golfers and their fans to enjoy a fantastic weekend of golf. We hope to see you there!