Monday, Sep 17, 2018
Darr: Providing Opportunities for Our Veterans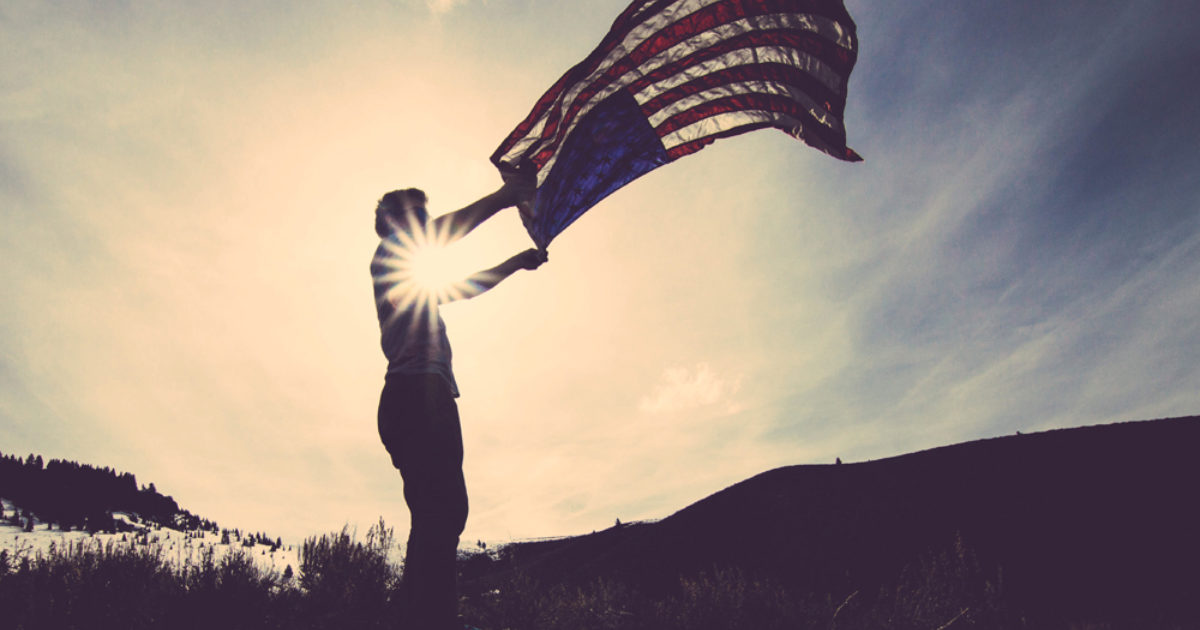 Military service is a high honor, and a great sacrifice. Yet, leaving military service can often be difficult for veterans and their families. In fact, many veterans have some difficulty transitioning to civilian life (Learn more about this transition here). To help them with this transition, many companies strive to provide training, job opportunities, and support to military veterans and their families.
Darr Equipment is one of those companies. The military experience of our own leadership, combined with our deep respect for our service members and veterans, is what drives our commitment to easing the transition for military families by hiring them to work on our team.
Our long history of hiring veterans is a reflection of our dedication to give back to our service members for the sacrifices they have made for our country. We value the unique contributions veterans can bring to our business, and we work hard to cultivate an environment where they can thrive in new civilian careers.
 [CUTOFF]
Veterans bring unique experiences and qualifications to Darr.
Darr is delighted to hire veterans for our team, whether in sales, accounting and administration, marketing, equipment service, or other roles, in part because we know that they possess skills and qualifications that make them excellent employees.
For example, the mechanical expertise gained by an army mechanic can make that mechanic an excellent addition to our equipment maintenance teams. The practical leadership experience  gained in the military is highly transferrable to any civilian company. We need qualified technicians for our forklift maintenance service team and other important roles, which experienced service men and women may be an excellent fit for. Even skills in administration and interpersonal relationships can equip a veteran to succeed in careers at Darr.
In addition, the military instills valuable qualities in our veterans that make them desirable members of any team. Qualities such as enthusiasm, hard work, discipline, and focus are part of the groundwork for success in any job.  When we hire veterans, we hire individuals who bring these kinds of valuable skills to our organization. And in doing so, they enrich both the teams they work with and the entire company.
Veterans have the opportunity to learn and grow at Darr.
At the same time, Darr realizes that service members and veterans may need support as they transition from military life to civilian life and a civilian job. Leaving the military can be difficult and stressful for some veterans, while others may need support to gain the specific skills that will allow them to succeed at Darr. 
As part of our goal to support veterans as they transition back to civilian life, and in order to equip them to succeed in civilian roles, Darr provides training and support to new hires. This training gives them the knowledge and additional skills they need to succeed here.
This professional training builds on the qualifications veterans already bring to their jobs, equipping them to thrive for the long term within our company and culture. We see individuals with unique skills, passions, and abilities who need a job that will challenge them and help them grow. Our aim is to give veterans these opportunities with the best chance of success, by supporting them with quality training and resources from the beginning.
Darr provides a culture welcoming to veterans.
At Darr, we pride ourselves on our values-driven, family-focused environment. Our focus is on creating a work environment that is stable and values-driven, a place where our employees can reach their full potential. And we value employees who can provide exceptional service to and build strong relationships with our customers.
We offer an environment where veterans can thrive. Rather than being treated as just another cog in the wheel, they encounter an environment where they and their unique contributions are valued. They find a place where they receive the support they need to succeed in their roles, and a place where strong performance is rewarded. Within the environment at Darr, it becomes easier for employees to grow and succeed over the long term.
Veterans and their families sacrifice a great deal in serving our country. They deserve a warm welcome when they return to civilian life. And they deserve whatever support they need to make the transition easier and less stressful.
The key is finding the right roles for these former service members to fill, and ensuring that they receive the training, support and culture they need to thrive in their new jobs.
That is why Darr Equipment Co. will continue to hire veterans to join our teams. Their valuable contributions and skills make them important parts of our team. Our commitment to providing training and support as they settle into their new roles makes it easier for them to adjust to a new job and thrive there. And our family-focused, values-driven environment creates a strong camaraderie and a performance-rewarded atmosphere where veterans can succeed.
To learn more about working at Darr and find opportunities available in our various locations in Texas, Oklahoma and Louisiana, visit our Careers page today.