Monday, Oct 10, 2016
Darr Wins 20th UCA President's Club Award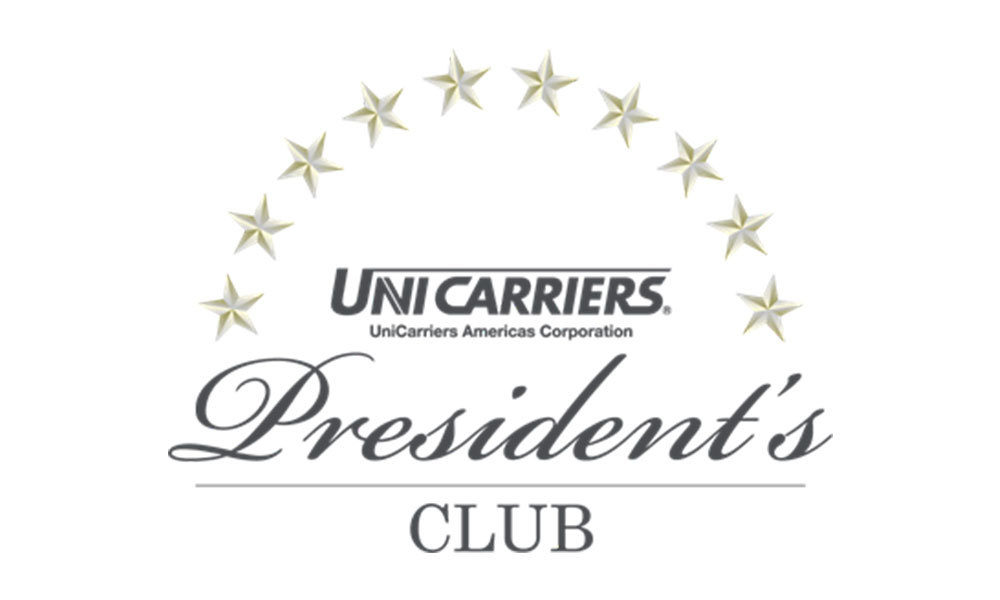 CHICAGO – September 2016 – UniCarriers Americas Corporation (UCA) announced the winners of its President's Club Awards, formerly known as The Nissan Nine Awards.
The President's Club Awards recognize the top ten UCA dealers throughout the Americas. The President's Club winners set the standard to which all dealers representing UCA brand products aspire. They create a culture of reliability and professionalism within their organizations, and reflect UCA's core values.
[CUTOFF]
To attain status as an award winner, each organization accepted UCA's challenge, surpassing difficult goals and ranking among the OEM's leading dealerships. All UCA dealers were evaluated based on new equipment sales, market penetration, aftermarket parts sales, service expertise, overall performance and professionalism.
The following 10 dealers excelled in these critical areas and earned the prestigious status as a UniCarriers President's Club winner:
CFE Equipment Corporation                
Headquartered in Norfolk, Va., this is CFE's fourth consecutive year earning this award. CFE has won a total of twenty one times.
Darr Equipment
Located in Houston, Darr Equipment has been awarded this prestigious honor, eight out of the last nine years, and twenty times in total.
Forklift Systems, Inc.                      
Forklift Systems is located in Nashville, Tenn., and has earned this award twenty one times, including the past six consecutive years.
J.M. Equipment Co., Inc.                        
Headquartered in Manteca, Calif., J.M. Equipment holds twenty five of these awards, the most among UCA dealers.
Lift Solutions, Inc.                    
Lift Solutions will be taking its third award home to its headquarters in Omaha, Neb.
M&L Industries, LLC      
Located in Houma, La., M&L Industries has won this UCA award fifteen times.
MSB Leon, SA. De C.V.                  
MSB Leon, SA. De C.V. is headquartered in Leon, Guanajuato, Mexico, has earned the award four times.
National Lift, LLC
Located in Memphis, Tennessee, National Lift has been awarded the honor four times.                                                                                                     
North Coast Lift Truck, Inc.
North Coast Lift Truck, Inc. is located in Mentor, Ohio, and received the honor for the first time in its history.
Sunbelt Industrial Trucks
Located in Dallas, Sunbelt Industrial Trucks received the award for the first time in its history.
"For an award based on such rigorous metrics, it's exciting to see so many exceptional dealers display perseverance, dedication and excellence in representing our company," said Brian Markison, senior director, sales and marketing at UCA. "Congratulations to this year's winners! Your Never Quit attitude inspires all of us at UCA."
UCA will celebrate the success of these winning dealers at an awards banquet in Phoenix this fall.