Monday, Feb 7, 2022
Equipment Assessment & Recommendations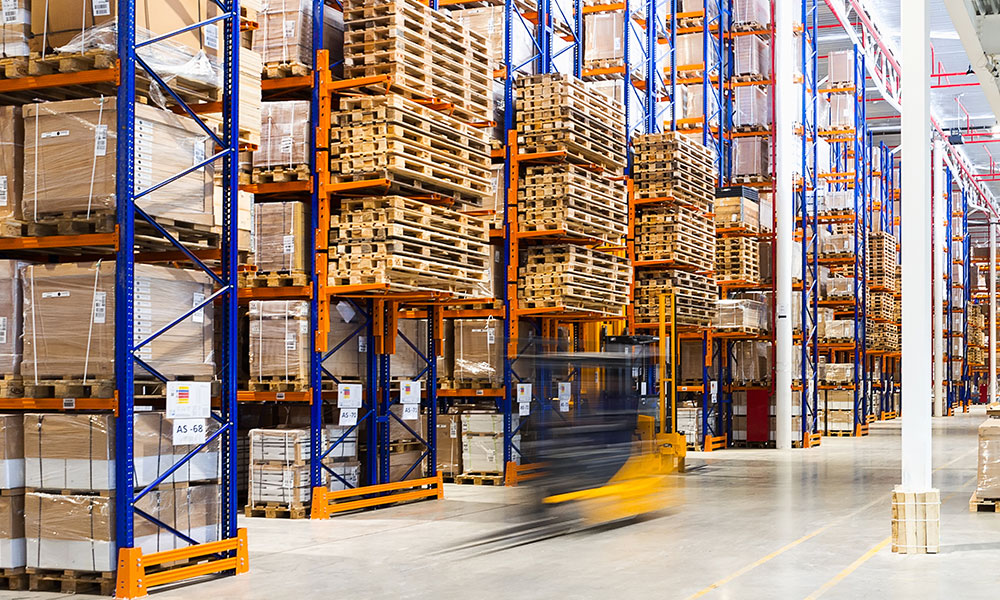 Understanding the material handling and distribution center warehouse industry at its deepest level is what enables a solid equipment and solutions distributor to stay at the top of the game. At Darr Equipment Co, we like to say this "ain't our first rodeo" when it comes to providing equipment assessments and recommendations to our clients. After all, we've been doing this since 1954.
In today's world, it's hard to keep up with the rapid and changing pace of business in an ever-growing e-commerce arena. But that's what you are good at and why your material handling and DC warehouse is not only still competing, but winning. Surrounding yourself with the right people goes a long way.
It's also hard to keep up with all of the changes and innovations happening in material handling equipment technology. That's why it's just as important to surround yourself with a team of equipment solutions experts who can monitor that for you and make recommendations for pain point relief in your warehouse.
Those who tend to succeed in their endeavors are those who know how to delegate. When it comes to finding solutions to your application challenges, turn to those who make it their business to understand what's out there and exactly how it helps modern material handling and DC warehouse operations.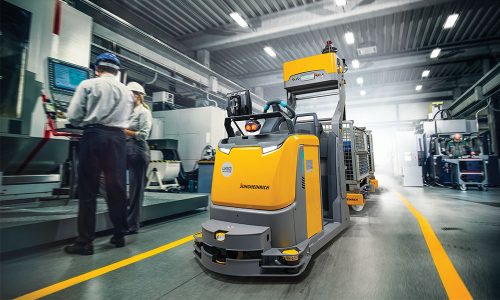 Everybody is Different
You might be in the same business as plenty of competitors, but your operation is unique to you. There will be areas where things are similar and we all share some of the same challenges, like workforce shortages. But even with those similarities, your material handling and DC warehouse concern is still going to have different issues than your neighbor's warehouse. You need to find a solutions provider that knows how to listen, comprehend and then make suggestions for your specific work flow.
Let's take a look at some of the new equipment and technology that's available.
Cat: From smaller electric models perfect for today's narrow aisle warehouses to behemoths that can tackle your heavy duty construction job, Cat lift trucks have the years of experience, plus the new technology, to help solve your challenges.
Unicarriers: Dreaming of a forklift that can work just as well outside as inside? Besides a line of innovative, made in America forklifts, Unicarriers offers just such a solution in the Nomad.
Mitsubishi: With its distinctive blue-green color, Mitsubishi offers a line of forklift trucks and other warehouse equipment that encompasses current technology inside and outside.
Kalmar: This Swedish company not only produces top-of-the-line equipment for cargo handling operations, they are taking the lead in developing innovative robotic warehouse equipment, plus terminal tractors and container handlers.
Jungheinrich: A global company that takes material handling intralogistics to heart, Jungheinrich offers a wide variety of solutions that encompass modern technology.
Sellick: Need a rough terrain lift truck that has more than 50 years of proven durability, plus the latest in reliability and efficiency? Sellick is your go-to when the job is tougher than most.
Hubtex: If your material handling operation is really specific to loads that most forklifts cannot handle easily, then Hubtex is the manufacturer you'll want to check out for custom solutions to outside of the box problems.
Liftking: Built military tough, Liftking lift trucks are specifically built to handle those really heavy loads in rugged conditions.
Understanding exactly what type of equipment you need – and where to find the most innovative and affordable material handling equipment – is the first step in solving your operation challenges. Learning how to integrate those solutions into your existing material handling processes is the next step.
Integrating Warehouse Solutions
With everything that's out there these days in the material handling and DC warehouse industry, it's not surprising that you may want to throw your hands up as one more circular or email comes at you with promises of a brighter and easier future. After all, making these kinds of changes to your existing processes doesn't come cheap. You want to make sure you are choosing not only the right equipment for your job, but also the equipment that is going to be there for the long haul.
And it all sounds very complicated. What exactly is a warehouse management system and what is "the cloud" where it lives? How can your forklifts be called "smart"? It's easy to become overwhelmed and worried that you could get in over your head. After all, remember when that young IT salesperson convinced you to buy that new accounting software and then disappeared after a few months – leaving nobody at the company who knew how to use it? That hurt!
So, yes. It's imperative that when you do look into upgrading or reconfiguring to address your challenges, you make sure you are dealing with somebody who is going to be around to help you learn how to smoothly navigate and answer your frantic phone calls when something doesn't seem to be working. You need a team behind you when you decide to make these changes.
Learning how to seamlessly integrate all of today's innovative material handling and DC warehouse equipment into your current operation, while improving the work flow, answering challenges and using new methods of communication is the definition of intralogistics. It's a state of operating that we should all aspire to in the material handling and DC warehouse industry.
Here's a sample blueprint of how that looks:
Learning how your specific operation can be customized to answer your unique challenges
Learning about the perfect equipment, plus storage solutions, for your application
Learning how to use integration and automation to maximize your success
Learning what a warehouse management system can do for your efficiency and productivity
Obviously, the number one factor in all of this is improving safety, while at the same time managing your annual goals.
Contact Darr Equipment Co For Your Free Assessment
Like we said at the beginning, this ain't our first rodeo. We've been here since 1954, successfully helping our partners take advantage of what the material handling equipment world has to offer. We aren't a fly by night company, but one staffed by extremely knowledgeable, and caring, professionals in the industry. We'll be happy to belly up to the coffee bar with you and listen and understand your unique challenges so we can offer you informed solutions. Contact us today to find out more.