Wednesday, Jan 27, 2021
Fleet Track Management: Valuable Solutions from a Forklift Service Company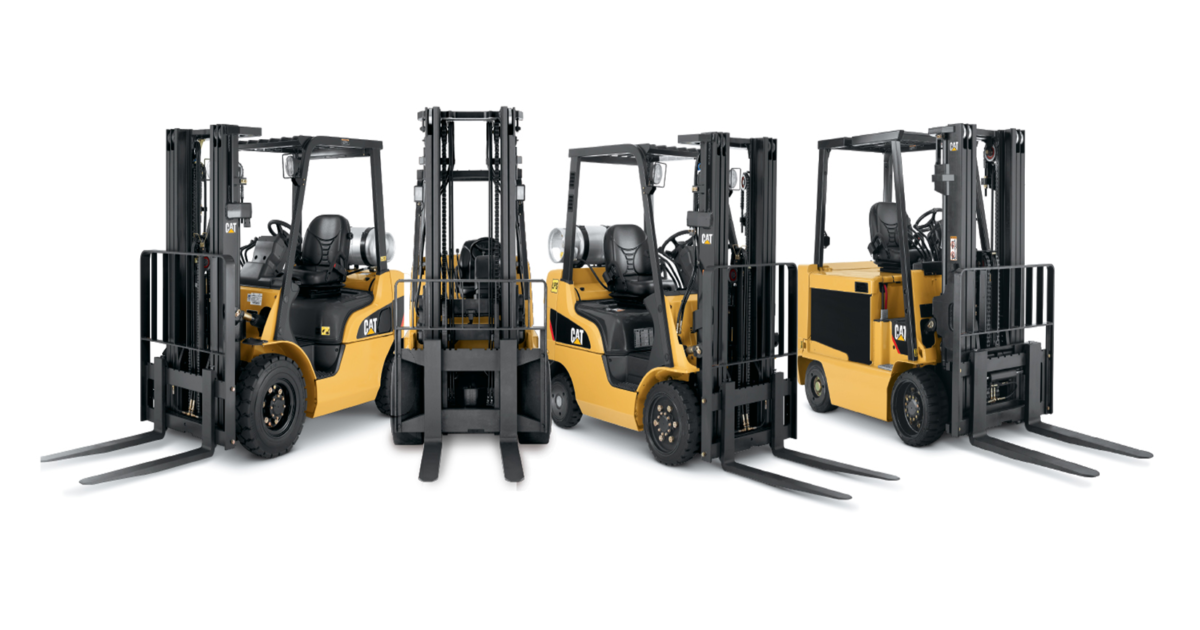 Managing a pool of industrial vehicles can be a challenge even in the best of times. Add external influences that managers have little control over – like new legislation, rising costs, and even crises that can affect the supply chain (such as the Coronavirus pandemic) – and fleet management can soon become seemingly impossible. Luckily, there are valuable solutions that forklift service companies can offer to help fleet managers make the task less unwieldy. Many of these solutions involve helpful software that works to coordinate fleet management activities and support the role of the manager. Keep reading as we delve into the purpose and challenges of fleet management, along with how Darr Equipment's Fleet Track software can set your warehouse up for success.
[CUTOFF]
What is the Purpose of Fleet Management?
Any organization that utilizes industrial equipment requires some form of professional fleet management (delivered by a forklift service company or done in-house) so that they can control the lifecycle of their commercial vehicles and reduce the risk associated with owning a fleet of lift trucks. Fleet management also helps to increase productivity, improve efficiency, and ensure compliance with relevant legislation.
Challenges Faced by Fleet Managers
A fleet manager is responsible for four main areas: vehicle acquisition, equipment maintenance, fuel management, and health/safety. The challenges of each of these key responsibilities are outlined below.
Vehicle Acquisition: Determining the purpose and suitability of vehicles, evaluating changes to vehicle legislation, and negotiating deals with industrial equipment dealers all sit with the fleet manager. Moreover, tax and insurance costs, fuel consumption, resale value, budgetary restrictions, and employee expectations need to be considered when picking the right vehicles for a warehouse. With all of these duties belonging to the fleet manager, it's easy to see why their role can be difficult.
Equipment Maintenance: Fleet managers are also tasked with overseeing the fleet's maintenance program. This includes pre-purchase inspections, regular vehicle check-ups, and performing any necessary forklift service and repairs.
Fuel Management: Fuel management is a huge cost saving challenge for managers, as fuel prices are constantly fluctuating beyond their control, making it hard to predict costs.
Health & Safety: If an operator is involved in any kind of warehouse accident, the fleet manager is responsible for taking the proper steps following the incident. Additionally, it is the manager's job to develop and implement the health and safety policy and to minimize risk by ensuring operators are adequately trained.
How Fleet Track Can Help Your Warehouse
With so many responsibilities falling on the fleet manager's shoulders, it's easy to see how fleet management can become overwhelming. Fortunately, warehouse software solutions like Fleet Track can help to simplify processes by allowing managers to view expense reports, analyze utilization, and review the lifecycle of their fleet. This powerful tool not only enables fleet managers to make educated business decisions regarding their industrial equipment, but also makes recommendations regarding whether to retain, relocate, replace, or retire their vehicles.
Interested in streamlining the fleet management process in your warehouse? Darr Equipment's Fleet Track tool is designed to be user-friendly with enhanced functionality to deliver that exact result. Contact us to get started on enjoying a more simple and effective solution for your business today.