Friday, Mar 29, 2019
Forklift Rental Mistakes to Avoid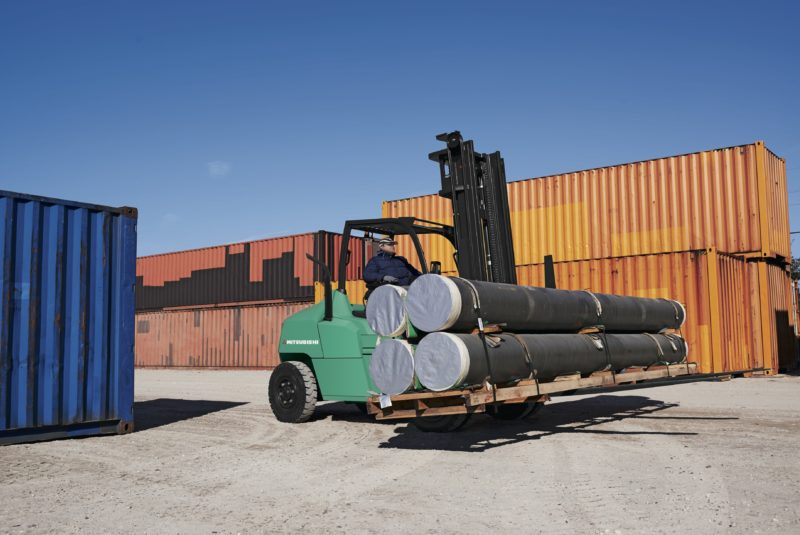 Forklift rentals can be a saving grace for busy companies
looking to add to their fleet without incurring the expense of purchasing a new
piece of equipment. Whether you need to replace a broken forklift during
repairs or add another machine to your fleet for a specific job, forklift
rental can be a smart and money-saving approach.
However, unless you carefully evaluate your forklift
rental before committing to it, you may inadvertently cost yourself
significant time and money instead. Here are a few common forklift rental
mistakes that you should avoid in order to minimize the cost of the rental and
maximize the benefit you receive from it.
[CUTOFF]
Forklift Rental Mistake
1: Failing to read and understand the contract.
Every forklift rental will come with a contract which details
the terms, conditions, and charges of the rental. This contract should answer
many of your questions regarding the rental. However, many people sign this
document without bothering to read it carefully or ask questions about parts
they may not understand.
This failure can cost you money in surprise charges. For
example, you may incur charges if you return the forklift late, so you have to
know when the forklift is due back, and where you are allowed to return it
(i.e. do you need to bring it back to the same location where you picked it
up?). You may also encounter charges, such as delivery or fuel charges, that
you have to add into your total rental amount. Understanding your contract,
therefore, is critical in keeping the terms of the rental and avoiding surprise
expenses you may not have planned for.
Forklift Rental Mistake
2: Failing to maximize the use of the forklift during the rental period.
The rental period for your forklift equates to money you are
paying whether you leave the machine in storage or put it to consistent use.
That is, you will pay the same amount of money whether you use the forklift
during the rental period or not. One forklift rental mistake to avoid,
therefore, is the error of leaving your machine unused for part or all of your
rental period.
For example, say you rent the forklift for a week for a special
project, but you need to complete a few other tasks before you can use the
forklift. If you then leave the forklift sitting for three days, that is three
days you have paid for a forklift you did not need.
Instead, think carefully about when you will need the forklift
and what you might need to accomplish before putting it to use. Then, go ahead
with the forklift rental when you are sure that you can immediately and
consistently use it.
Similarly, you may want to think about all of the tasks that
you need to accomplish with your forklift rental. Maybe you don't need it every
day of that week for your project, but you can use it in other areas of your
business. Maximize your rental time by keeping the machine in constant use
throughout the forklift rental period, and make the most of the money you are
paying.
Forklift Rental Mistake
3: Renting the wrong type of forklift.
There are many types of forklifts from which to choose when
moving ahead with a forklift rental, and the type you need for a special
project or fleet addition may not be the same as the one you normally use. Or,
perhaps you do not normally use a forklift and now have to choose one for your
forklift rental. It can be easy to select a machine that does not fit your
particular project needs, either because of fuel type, lifting height, weight
capacity, size, or other considerations.
As a result, before blindly moving forward with a forklift rental, try to
pinpoint exactly the type of machine you need. If you need help making this
determination, do not hesitate to consult with your forklift dealer. They can
often help you to identify the right machine for your forklift rental so you
can move ahead with your project without ending up with a forklift that you
cannot use effectively.  
Forklift Rental Mistake
4: Failing to use a qualified operator on the forklift.
Forklift safety requires that the operator of the machine be
qualified and trained in how to use it. An untrained employee may result in an
accident due to not knowing how to properly use the machine.
You should also not make the mistake of thinking that someone
trained on one type of forklift can operate any forklift. Instead, make sure
before you move ahead with a forklift rental that you have someone to operate
it that is fully qualified on that particular machine. This is especially
important if you are renting a different type of machine from the one you
normally use.
Forklift rentals have the potential to save you significant
money over buying a brand new machine for a single
project, during forklift repair, or for a temporary spike in
business. Reaching this potential, while also ensuring the safe use of the
forklift, means avoiding some common forklift rental mistakes.
By avoiding errors such as failing to read the contract,
failing to maximize the use of the forklift, renting the wrong type of
forklift, and failing to use a qualified operator on the forklift, you can
enjoy a successful rental. When you do need to rent a forklift, we here at Darr
provide a wide variety of options at reasonable prices to fill any of your
forklift needs.