Monday, Jan 28, 2019
Forklift Repair and Troubleshooting Tips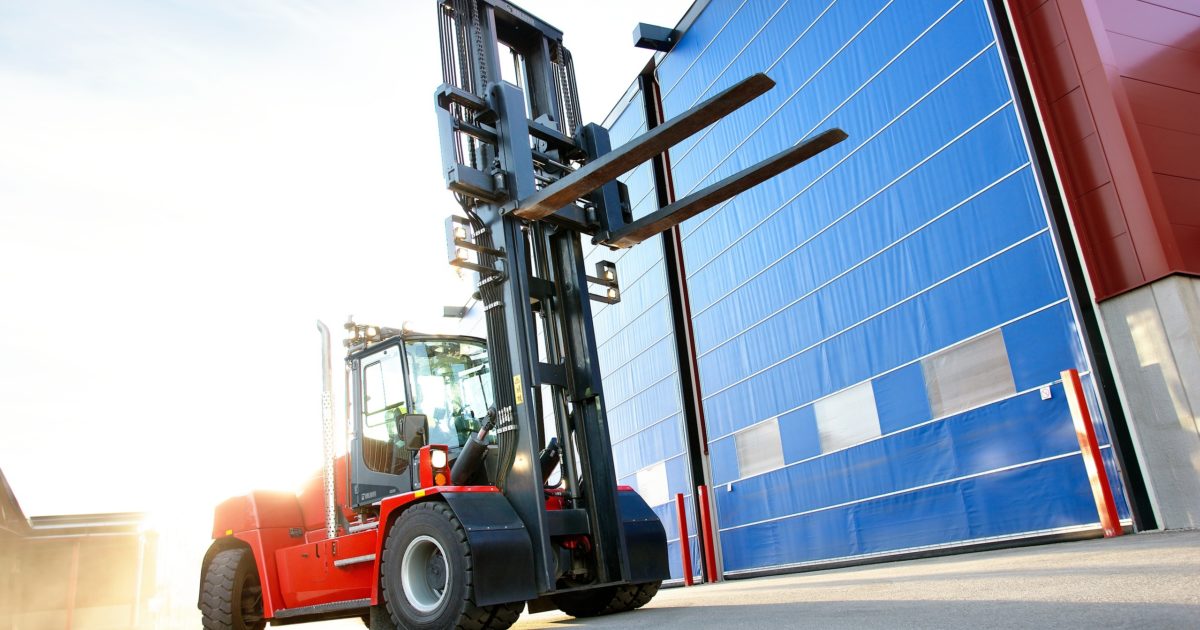 Forklift maintenance is
the best way to extend the life of your machine and
avoid costly repairs and downtime. However, even a comprehensive maintenance
plan with a reliable dealer will not prevent every issue. When problems do
occur, you need to know how to troubleshoot the issue and get the fastest and most reliable forklift repair possible. To
help you get started, here are a few forklift repair and troubleshooting tips. 
[CUTOFF]
Forklift Repair Step 1: Take the forklift out of service.
When your operator comes to
you at the beginning of a shift and tells you that the steering on one of your
forklifts is a little slow, it's tempting to
hope that the steering holds out until the end of the day. However, ignoring
potential problems with your machine is an easy way to end up with a catastrophic
accident. For example, if the steering gives
out entirely, you might end up with serious property damage or injured
employees from an out-of-control forklift.
Instead, the first step in any
forklift repair or troubleshooting situation is to remove the machine from
service. OSHA regulations require this step under many circumstances, including
seemingly innocuous situations, such as a tire missing a piece of rubber. The
motto "better safe than sorry" applies to all potential forklift service
situations.
Forklift Repair Step 2: Identify the source of the problem.

Without an onsite evaluation
by a qualified technician, chances are that you will not be able to pinpoint
the exact cause of the problem with your forklift. However, you should be able
to identify the basic issue, based on how the forklift is performing. Knowing
what the basic problem is can help you communicate more clearly with the
technician and give you a better idea of what kind of forklift repair you need.
The four most common issues with forklifts are the following:
● Electrical problems: Issues such as trouble starting the forklift or a battery that will not charge can indicate an issue
with the machine's electronics.
● Mast problem: Forklifts that will not properly lift their loads may be
experiencing fluid leaks or problems with their hydraulic systems.
● Steering problem: Any issues guiding the forklift through the worksite can
indicate a steering problem. These issues may sometimes be caused by fluid
leaks.
● Tire problem: Worn out tires, tires missing pieces of rubber, cracked
tires, and other tire problems may look minor but require immediate attention
to prevent larger issues, such as blown tires and worksite accidents.
Forklift Repair Step 3: Collect information about your
forklift.
Before calling your technician
to deal with your forklift repair needs, you will want to collect certain
pieces of information about the machine. This information will help your
technician identify the exact type of machine that needs attention, as well as
allow them to pull up your machine's history of maintenance and forklift
repair. In particular, you should find your forklift's model and serial number.
Also, you should provide the technician with
details about the machine's past problems, maintenance history, and what the
current issue is. The more informed the technician is, the easier it will be
for him or her to identify the problem and
carry out the correct forklift repair.
Forklift Repair Step 4: Call a qualified technician.
Just about every issue with
the operation of a forklift will require an on-site evaluation by a qualified
technician. For example, low fluids may be easy to identify and fix, but
underlying mechanical issues or damage to a hydraulic system from a long-term leak
may be harder to identify. Having an expert on hand to locate the true source
of the problem and provide a long-term forklift repair is essential in
guaranteeing the safe operation of your machine.
To that end, you will need to
call a qualified technician to look at your machine. The best step is to call
the company with whom you have a maintenance plan. These professionals should
provide high-quality forklift repair services in addition to their maintenance
services and, since they are familiar with your machines, be able to provide
speedy and knowledgeable service.
Here at Darr, we offer both
comprehensive maintenance plans and forklift repair
services. These services include repairs conducted at your worksite, as well as
repairs completed in our shop. With qualified technicians continuously
receiving factory training, as well as state-of-the-art diagnostic tools and a
fleet of trucks equipped for on-site repairs, we can handle forklift repair for
any problem or brand of machine.
Forklift Repair Step 5: Prevent future issues with forklift
maintenance.
Once your forklift is
repaired, you will be able to bring it back into service at your worksite.
However, chances are that you do not want to risk losing the use of your
machine in the future. Downtime can be costly, and you may even risk losing
jobs or missing out on deadlines if your forklift is out of commission for long
enough.
To that end, it is wise to
continue or implement a forklift maintenance plan for your machine. These plans allow qualified technicians
to perform the regular inspections and maintenance tasks needed to keep your
forklift in top working order. Regular maintenance will not prevent all
problems, but it can prevent many major issues and allow you to catch problems
before they become catastrophic.
If you are in need of forklift
repair, do not panic. While you may face some downtime, prompt action and
reliable, professional support can get your machine up and running quickly.
When you notice issues starting with your forklift, take the machine out of
service immediately; identify the source of the problem, if possible; collect
all relevant information about the forklift; call a reliable technician, and
continue with regular maintenance after your forklift repair to prevent further
issues.
If you need qualified and
reliable technicians for your forklift repair (or maintenance) needs, do not
hesitate to contact Darr. We can provide the expertise you need to minimize
downtime and maximize the quality of work you receive to keep your machines up
and running.