Tuesday, May 5, 2020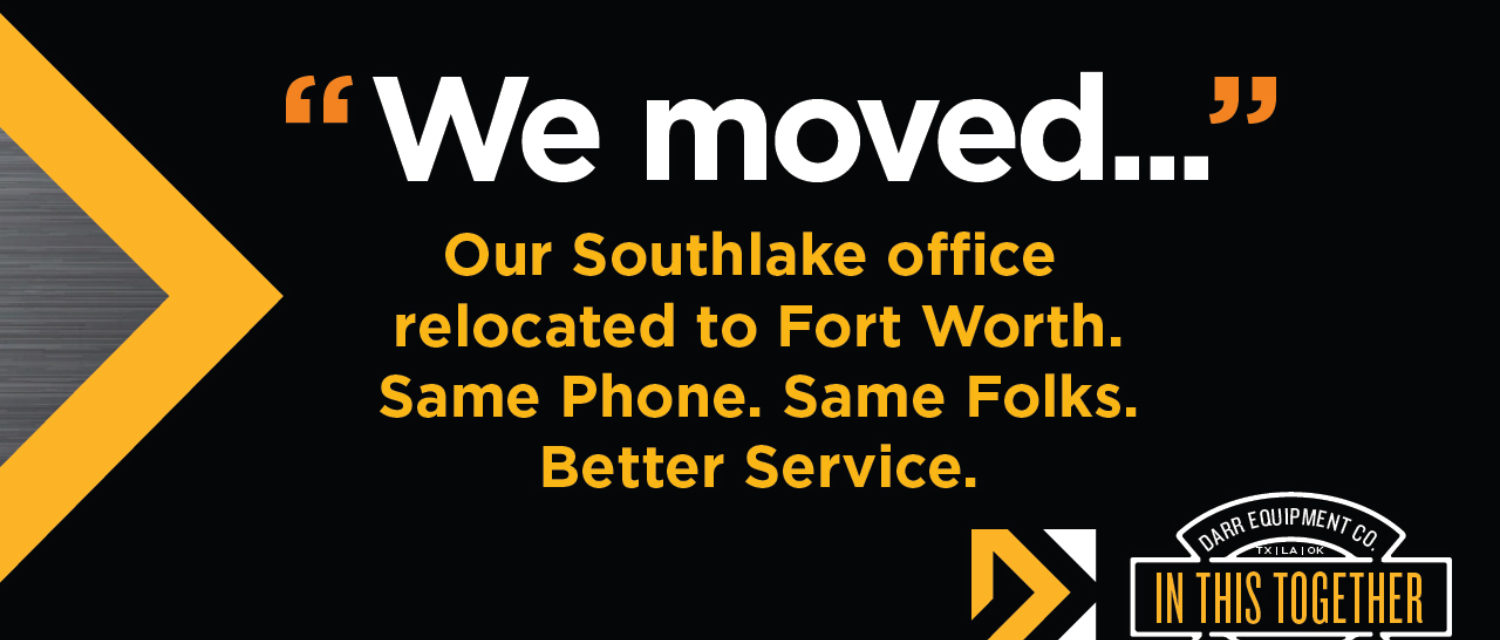 Darr Equipment Co. (Southlake office)
has a new address:
3800 North Beach Street
Haltom City, Texas 76130
Same phone number: 817-410-4800

Customers will experience the same quality and timely service that they have come to expect from Darr. Our phone number will remain the same, as will all the friendly faces you've come to know. We didn't go far, but we are better positioned to help.
For the past few weeks we have installed new equipment and technology, upgrading and overhauling our current equipment and systems, outfitting our new professional building and business offices in Haltom City, Texas. Our move is important, as it better positions us to serve customers counting on us.