Friday, Aug 7, 2020
A Guide to the High Lift Pallet Jack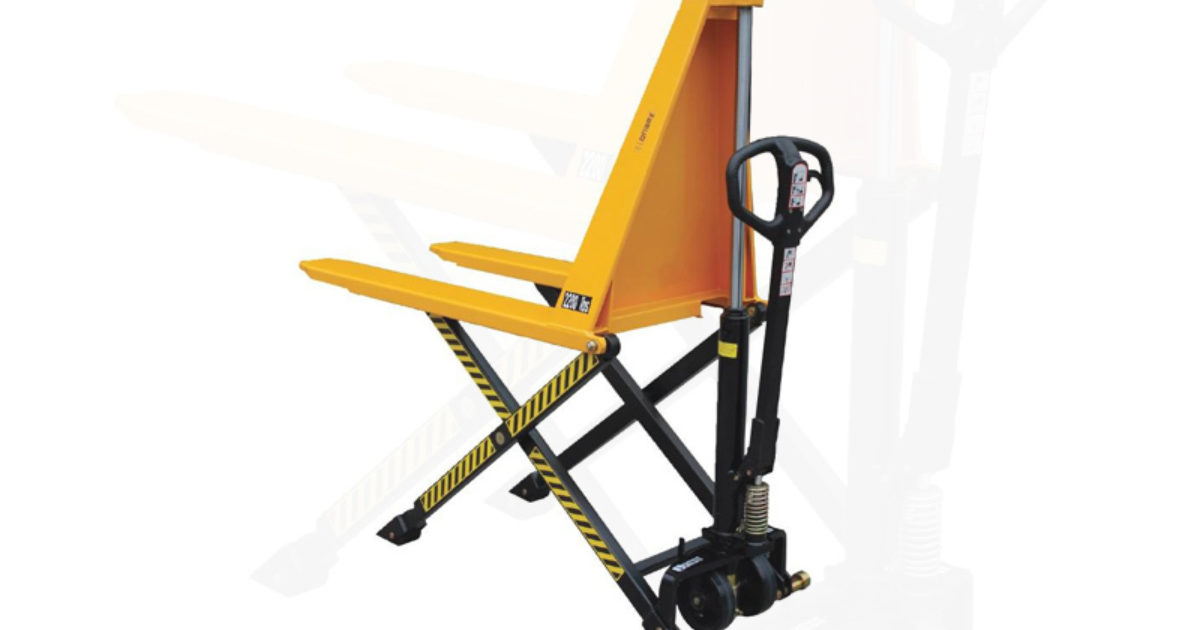 A high lift pallet jack is an affordable, user-friendly alternative to lift trucks and forklifts. It features a hydraulic mechanism that allows a single operator to lift a full-size pallet and move it around a warehouse without excessive strain. Keep reading as we explore the types of pallet jacks available, how to use one, applications for your machine, and the advantages of owning a pallet jack.
[CUTOFF]
Types of Pallet Jacks
There are two main types of pallet jacks, which are outlined below:
Manual Pallet Jacks – These machines are entirely hand-operated and are best for simpler tasks.
Electric Pallet Jacks – This type of pallet jack features a powered lift mechanism and sometimes includes ride-on capabilities depending on which model you choose. This makes them better suited for lifting stacked pallets and heavier loads. While electric pallet jacks do offer some additional lifting power, they also require a lot more maintenance and the machine's complexity lends itself to a shorter service life than fully manual models.
How to Use a High Lift Pallet Jack
Using a manual pallet jack is a fairly straightforward process. The steps are as follows:
· Stand behind the pallet jack and locate the release lever.
· Press the lever to lower the forks.
· Slide the forks under the pallet.
· Gently pump the handle up and down to lift the pallet to the desired height.
· Move the pallet into position.
Electric pallet jacks operate similarly, except for the fact that the lifting and lowering capabilities are powered by a button instead of manpower. Most electric units feature a braking mechanism as well. This allows the pallet jack to slow and stop in the case of an emergency.
Pallet Jack Applications
Electric and manual pallet jacks are suitable for use in the majority of warehouse environments. However, they do not work with reversible pallets and have limited functionality regarding their ability to work with four-way notched-stringer, double-faced, and non-reversible pallets. It is also a good idea to check with the pallet jack's manufacturer prior to attempting to lift something unusual.
Benefits of Pallet Jacks
A high lift pallet jack has several advantages over lift trucks and forklifts. The following are some of the main benefits you can expect when purchasing a pallet jack instead of a forklift:
· They are more economical when purchasing equipment outright.
· Pallet jacks require less maintenance. Manual models are particularly ideal if you do not want to deal with constant maintenance.
· Operators require less training to use a pallet jack they would need for other machines, making onboarding new staff members a breeze. The reduced amount of training can be attributed to the fact that the machine is less complex than a forklift.
If you are searching for a reliable pallet jack – or any piece of industrial equipment, for that matter – contact us at Darr Equipment today. Our wide selection of new and used equipment is here for one thing and one thing only: to provide your business with quality machines to get the job done.