Tuesday, Oct 30, 2018
Highlights from Breakbulk Americas 2018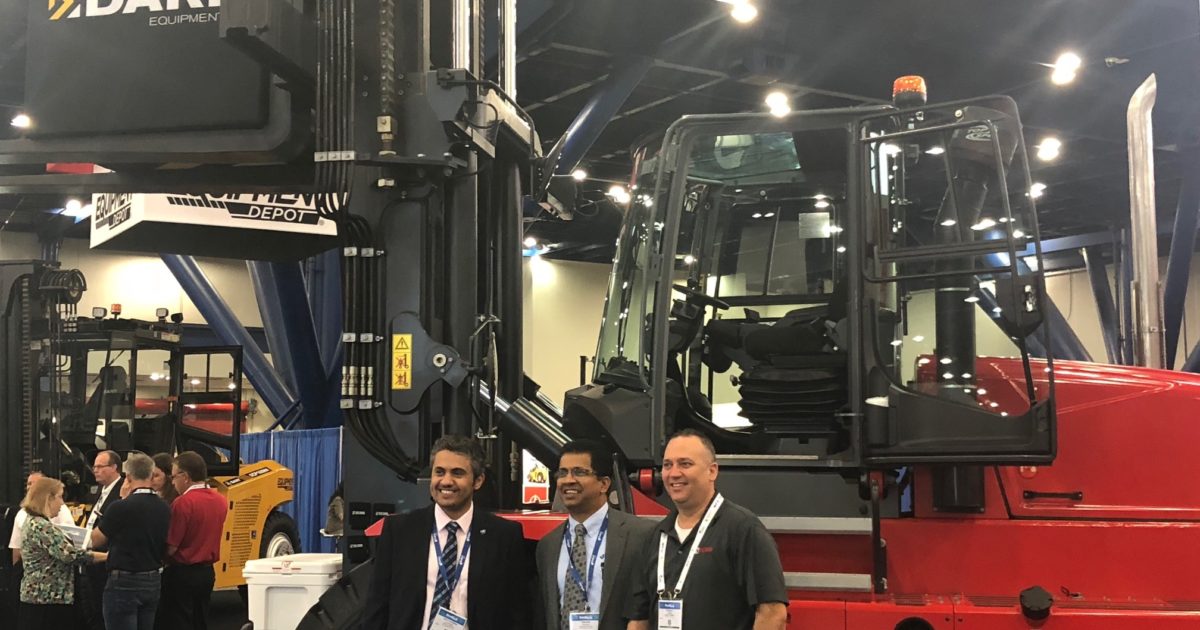 More than 4,700 attendees from around the world gathered at the annual Breakbulk Americas 2018 trade show and exposition held this fall at the George R. Brown Convention Center in downtown Houston. The exhibitors and sponsors included executives from leading specialized ocean carriers, freight forwarders, ports/terminals, logistics providers, road, rail, barge and air transportation, export packers, and equipment companies. [CUTOFF]
Proud Partner with Kalmar Global
Darr Equipment was proud to join the show floor once again with partner Kalmar Global to highlight the latest in industrial equipment offerings. Did you know that every fourth container in the world is moved by a Kalmar solution? Staff from our Houston locations were on site to meet with customers, host a happy hour, and give away goodies. 
Virtual Reality for Innovative Industrial Equipment
Debuting at our booth was Kalmar in a Box – a virtual training experience even our CEO Robert Engstrom had to try. Kalmar in a Box uses virtual reality technology to provide operators with a totally immersive training experience. Companies can now train both new and experienced operators on how to get the most from their Kalmar equipment safely, before physically operating the machine. Kalmar in a Box simulates real working scenarios and uses the same controls as our equipment, which results in faster and more effective training in the actual machine. Find out more at kalmarglobal.com/inabox.