Monday, Jun 10, 2019
How to Gauge the Lifespan of a Used Forklift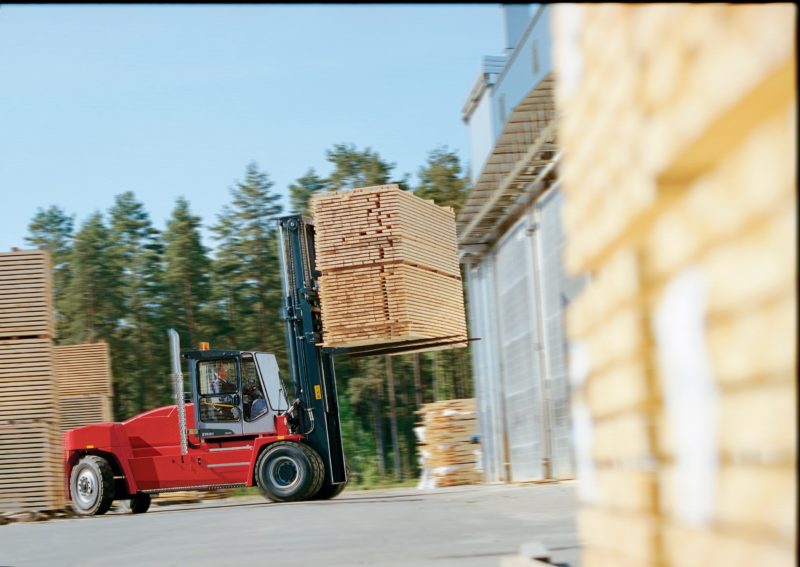 A used forklift offers a number of advantages for your
fleet. They generally cost less than new machines, while being easy to locate
and purchase. However, finding the right forklift requires you to carefully
inspect the machine before buying it. The last thing you want is to purchase a
used forklift that will quickly suffer a catastrophic breakdown due to age or
poor maintenance.
One of the factors you need to consider before buying a used
forklift is how much life that forklift may have left in it. For example, a
dirt cheap machine won't really save you money if you have to replace the
machine again in 6 months or a year because its engine or transmission died.
Fortunately, there are a number of ways to determine just
how much life might be left in a used lift truck. Here are a couple of tasks to
add to your inspection.
[CUTOFF]
Consider the number
of hours the used forklift has already been operated.
Usually, the life of a forklift is measured in hours used,
rather than in years or in miles traversed. As a result, you can use the number
of hours a used forklift has already been operated to get a
rough estimate of how much time it has left to run.
For example, say you are looking at one used forklift that
has been operated for 6,000 hours, and another one that has been operated for
3,000 hours. Clearly, you can expect to get more life out of the forklift that
has 3,000 hours of use. As a result, if the price and all other factors are
right, that younger machine might make the smarter choice for your fleet.
On the other hand, you may want to avoid forklifts whose
number of usage hours exceeds a certain amount. For example, a forklift that
has been used for about half of the time you would expect a forklift to last
may be right on the edge of what you would consider purchasing. You might also
want to eliminate from consideration machines that have already been used more
than half or three-quarters the amount of time you would expect it to last.
These older, used forklifts generally come much cheaper than
their younger counterparts. However, purchasing a lift truck with a short
expected lifespan may cost you more money in the long run than spending more on
a younger used equivalent simply because you will get more time out of the
younger machine.
Consider the make and
model of the used forklift.
The number of hours the forklift has been operated is not
the only determining factor in how much more life you can expect to get from
it. Some machines can routinely go longer than the average lifespan. Often, the
make and model of the used forklift is a strong indicator of how much extra
life you can expect to get.
For example, you may find that certain companies are known
for producing forklifts that routinely last 12,000 hours or more if properly
maintained. Purchasing one of these used forklifts with 6,000 or 7,000 hours might be a smart choice because you know that you will get
significantly longer life out of them than out of an average machine.
You may need to spend more to get a used forklift from a
brand that is especially well-known for the quality of its machines. However,
this extra expense may be well worth it when you look at how many more hours of
use you can expect to get from it. Again, the goal is to maximize both life and
value from your used forklift purchase, not simply to buy the least expensive
machine on the lot.
When you go to buy a used forklift, therefore, you will want
to work with a dealer who can offer you access to a wide range of brands and
machines and who has the expertise to help you evaluate the potential life of a
machine based not just on its hours but also on its make and model.
Consider Electric vs.
IC used forklifts.
The amount of life left in a used forklift is also
determined, in part, by whether it is an electric forklift or an internal
combustion (IC) forklift. The lifespan of internal combustion forklifts is
often described in hours. The lifespan of the electric forklift, on the other
hand, is determined by the number of charging cycles it experiences.
Typically, an electric forklift will last between 1,200 and
1,500 charges, with each charge delivering about 6-8 hours of use. This often
translates into about 5 -7 years of usage. As a result, make sure you know how
many charging cycles have been used on the battery before you purchase the used
forklift. Disregard forklifts that have almost used all of their charging
cycles, since replacing the battery can be an expensive proposition.
Consider other
factors, such as maintenance and usage of your used forklift.
Finally, there are other factors that can affect the
lifespan of a used forklift. In particular, the maintenance of the machine, and how it has been
used, both influence how quickly it wears out. For example, a machine that has
been meticulously maintained and used primarily indoors, is likely to have more
life left in it after 4,000 hours of usage than will a machine that has been
neglected and/or used heavily outside in rough weather conditions.
In addition, the number of hours a day you plan to use the
forklift can affect whether you purchase a new or a used forklift. If you plan
to use the machine for three hours or less a day, you may benefit from a used
forklift. If you plan to use the machine for more than three hours a day, you
may want to purchase a new forklift. Evaluating these factors can enable you to
select a machine that will last as long as you need it to.
The expected life of a used forklift is an important consideration
before buying. Here at Darr, we offer thousands of options, both new forklifts and used forklifts, to meet your
needs. And, as a reliable and professional dealer, we have the expertise to
help you evaluate all the factors you need to consider to determine the
lifespan and value of any used forklift you are thinking about buying.