Thursday, Apr 9, 2020
How to Save Money On a Forklift Rental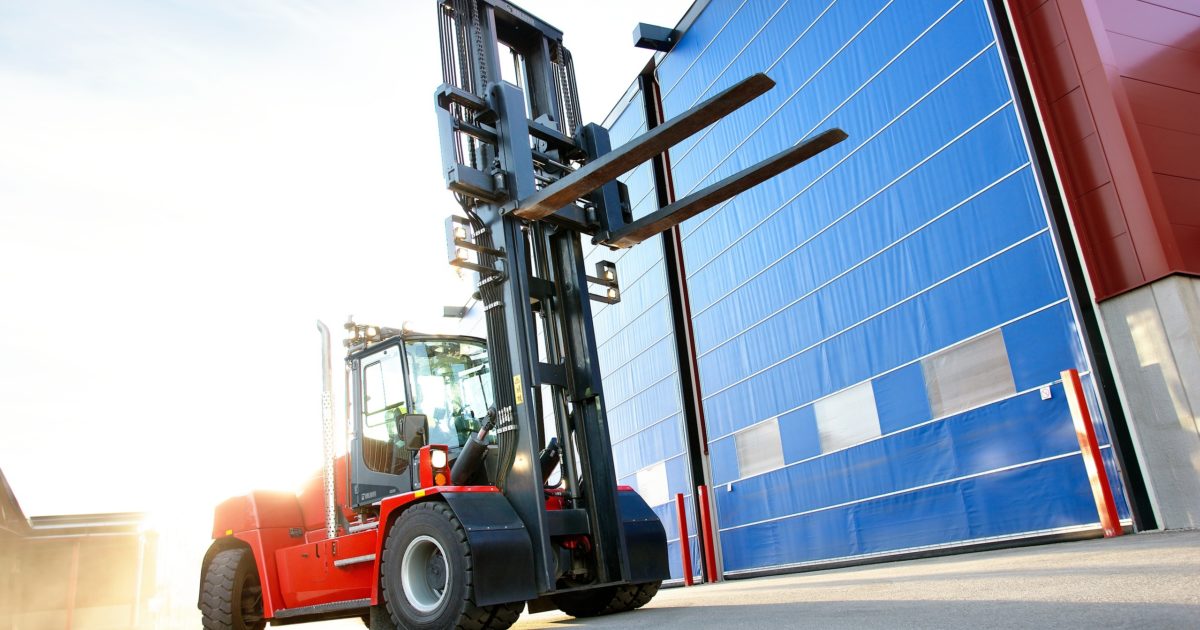 During times of economic uncertainty, like the pandemic-fueled one we face now, saving money is often a primary goal for businesses. Preserving cash to weather potential downturns in business is a wise financial move until the economy stabilizes and business picks back up again.
At the same time, businesses that run fleets of construction equipment and forklifts have to face the ongoing realities of their machines' needs. You cannot cut corners on maintenance without suffering long-term repercussions like early replacement or potentially serious accidents. You cannot forego forklift replacement unless you want to violate OSHA regulations and put your forklift operators and other employees at risk.
[CUTOFF]
Forklift rentals can save you money in the short term.

For businesses facing these realities, there are solutions. One of the easiest is to choose a forklift rental over a forklift purchase, at least for the short-term. 
Rentals have a few advantages that can make them affordable and appealing, particularly in tough economic times when having cash on hand is more important than long-term savings:
● Rented forklifts cost up to a third of an outright purchase: While renting a forklift consistently over the long term may leave you with greater costs than purchasing a forklift, it can be a good solution while you wait for economic times to stabilize. Rentals are also a good choice when you have jobs that are far away from where you headquarter your forklifts, or when you need an extra machine for just a job or two.
● Rented forklifts do not come with maintenance costs: The rental company handles the maintenance of the forklift, while you focus on using the machine to meet your needs.
● Rented forklifts are available almost immediately: When you find a rental company nearby, you can begin using the forklift to complete tasks immediately, meaning you experience less costly downtime.
If you need a new forklift but do not have or do not want to spend the cash to buy, you can rent a machine until you feel more confident spending the money on a purchase. Even when you choose this less expensive option, however, you can and should minimize your costs.
Here are a few ideas for saving money on your next forklift rental.
Look for the best rental deal.

You may not find the best deal on a rental forklift at the first dealership. If you want to save money on a rental, you need to take the time to shop at several different businesses before committing to the rental.
When looking for the best price, consider not just the upfront cost to rent the machine but also any additional fees. For example, you may need to pay costs associated with:
● Transportation
● Cleaning
● Damage or Abuse
● Operator Training
● Insurance
● Overtime (for using the forklift longer than the standard 40 hours a week)
Look for a rental that offers you the lowest price after accounting for all potential costs and additional fees.
Rent on a weekly or a monthly basis.

Usually, forklift rental costs go down the longer you rent the machine. This means that weekly costs are less than daily costs, and monthly costs are less than weekly costs.
In order to save money when renting a forklift, consider renting on a weekly or a monthly basis. Choose a weekly contract if you are planning to use your machine for longer than 3 days but less than 2.5 weeks. Choose a monthly contract if you are planning to use the machine for longer than 2.5 weeks.
The lower costs associated with longer rental periods will both save you money and give you flexibility if you end up needing the forklift longer than anticipated.
Use a dealership.

You want the best price and the best experience on your forklift rental. You will usually get both when you use a dealership (like Darr Equipment).
A dealership offers you machines that undergo regular inspections and maintenance. Through a dealership, you will get the most reliable machines, as well as a wide selection so you can find the rental that will work best for your needs.
In addition, a dealership can often work with you and your budget to get you the most affordable rental. At the same time, they can help you make sure that you choose the machine that will best meet your needs and offer you services (like repairs and maintenance) that can keep your rental in good working order.
Treat your forklift rental gently.

Usually, you will face fees if you return your rental machine with damage. To avoid these fees, treat your forklift gently and use it appropriately while it is in your care. Here are a few suggestions for keeping your machine in good working order while it is in your possession:
● Only allow trained operators to use the forklift.
● Use the forklift according to best practices.
● Only use the forklift within the hours agreed upon in your contract.
● Inspect the forklift for damage before renting it, and make sure that damage is logged before you accept it. 
Treating your forklift like your own will lower your overall rental costs by reducing the number of extra fees you face.
A forklift rental can help you to reduce your immediate costs during this time of economic uncertainty. The next time you need a forklift rental, look for the best deal, rent on a weekly or monthly basis, use a dealership, and treat your forklift gently.
In order to get the best deal possible on this rental, work with a reputable dealer like Darr Equipment. We can help you to find the right machine for your needs, provide you with competitive deals, and provide you with rental terms that work for your business.