Tuesday, Jun 20, 2023
Is It Time to Update My Forklift Fleet?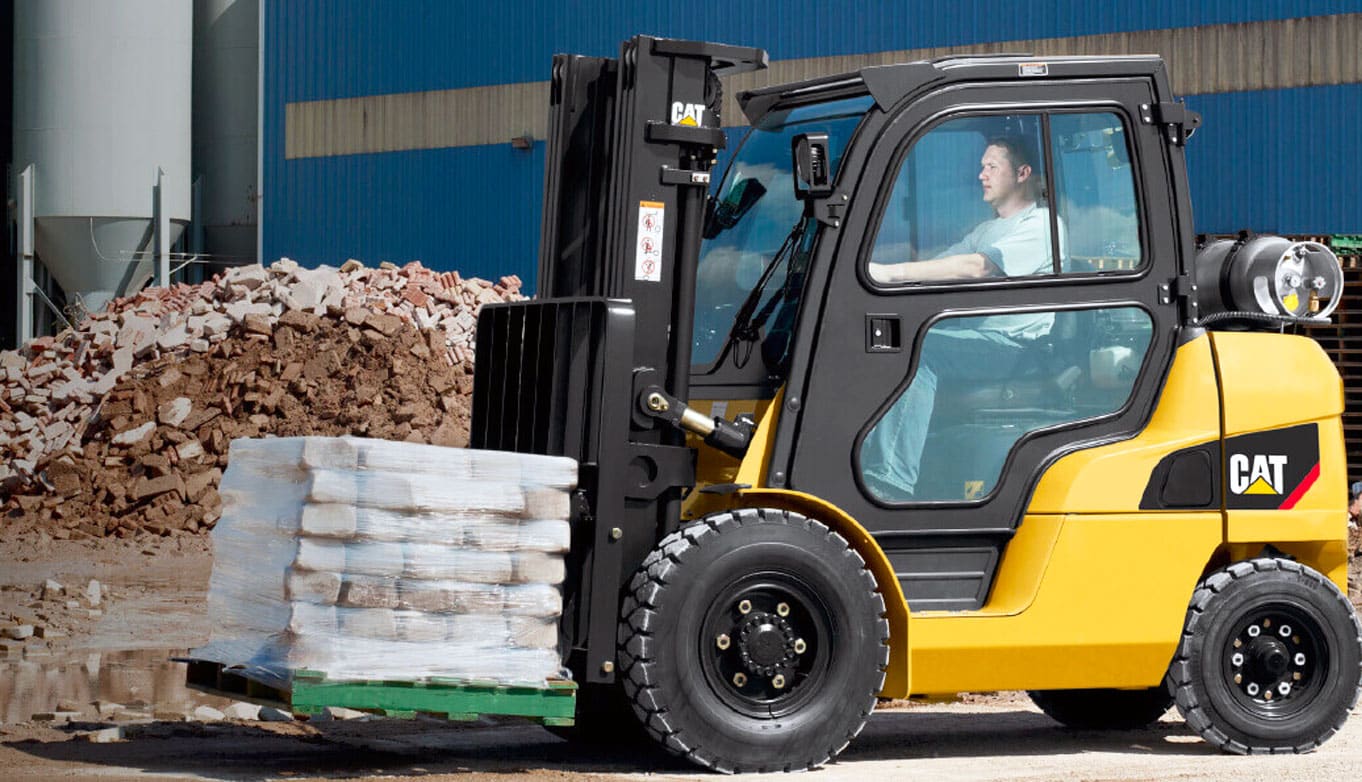 Regardless of what else is happening in your material handling and distribution center warehouse, your forklift fleet is still one of the main drivers to achieving your productivity and efficiency goals. That's why understanding the best time to replace a piece of equipment like a forklift is important. And for most of us, that means deciding when to trade in a forklift on a newer model. Most of us cannot afford to let a forklift live out its entire life on our DC warehouse floor, while we buy and use a new model right next to it. It's the same as buying a new car – you still want to have enough value in the old auto to use it as a trade-in on the new vehicle.
So, how can you tell when it's time to update your forklift fleet? Let's dig into a few ways you can make a solid decision based on valuable information.
Hours of Use
How long can you expect to use a forklift? Most material handling equipment forklifts have a lifespan of 10,000 hours for normal to heavy use. There are some caveats to this industry norm, of course.
Equipment in a 24-hour, 3-shift operation: A forklift that is on the go constantly will use up those 10,000 hours pretty quickly.
Equipment that has light usage: A forklift that has lighter usage will take longer to reach the 10,000-hour benchmark, but other components may start failing before then.
If you use a forklift constantly, you may end up replacing it before it reaches 10,000 hours, whereas a lightly-used one may peter out after the 10,000 hours have passed but other parts are beginning to fail.
Frequent Downtime
The amount of downtime for maintenance and repairs you spend on your forklift fleet will help you to decide if it's time to go shopping. However, the variables for downtime vary widely based on your specific factors. It's estimated that the average annual cost of maintaining a forklift runs between $1,500-$6,000. That's quite a gap.
Is your forklift on a regular proactive maintenance program being administered by a responsible person? You can have the best maintenance plan in place, but if someone is in charge who really doesn't care, it's not going to help your annual repair costs.
Are you using a warehouse management system to determine the health and wellbeing of your forklift fleet? Taking the human error factor out of the equation may help keep you on the lower end of maintenance and repair.
In the end, if your material handling and DC warehouse forklift fleet is costing you more in lost productivity due to downtime, it may be time to start looking at newer models.
Budget
Your annual budget includes planned spending on replacement equipment – or at the least, repairs on existing equipment. If your bottom line is starting to be affected in a negative way, it may be time to start looking for replacement forklift equipment. Once you've determined it's time to move ahead, you'll need to decide on new or used.
The New or Used Argument
One thing is for sure. You cannot afford downtime, so you'll need to buy something when it's time to update your fleet. Your annual budget and other factors will play a part in determining whether to buy new or used, but there are arguments for both.
The Buying Used Argument
Obviously, there are some great reasons to consider buying new when it's time to update your forklift fleet. One big one is the money. You'll be saving quite a bit when you choose the used equipment route.
Better value: It may not seem apparent at first glance, but your used forklift is a better value than a new one and here's why. Used equipment, just like used cars, have done their rapid depreciation already. Whoever bought it new and drove it off the lot took the brunt of the rapid depreciation. Because it has a reduced price, you are getting a better value.
Faster ROI: Because your outlay is less and your equipment is up and running faster, your return on investment is higher. This is especially true if you replace your forklift with the same or a similar model. You and your operators are already familiar with how to use it, so there's no time wasted in training and learning a new one. Your productivity barely has a bump, giving you a better ROI.
Shorter lead time: In today's fast-paced material handling world, buying a new forklift can take a while. There's typically a waiting list to receive the new piece, as well as time spent training on all the new features. With a used forklift, you'll be able to bring it home quickly and start work immediately.
A couple of other reasons to consider buying used are the possibility of paying less in taxes than you would on a new forklift, as well as possibly lower insurance costs, since the repair bills (although maybe more frequent) won't entail replacing more expensive parts.
The Buying New Argument
Who doesn't like the smell of new? We all probably agree that a shiny, new forklift has a definite appeal. Aside from the obvious benefit of advanced technology (including enhanced safety features), a new piece of equipment comes with a promise of fewer maintenance requirements, less downtime and minimal, if any, repair bills.
Enhanced technology and safety: Your new forklift is going to come with the latest in material handling machinery innovations and safety features. Because it is new, it will be more forgiving if put to heavy usage immediately.
Less downtime: A new forklift should require less downtime for maintenance – and certainly less, if any, for repairs. As long as the required maintenance is observed, your new equipment provides major peace of mind that you'll be on uptime for the foreseeable future.
Stay in the game: You need to stay on top of the material handling and DC warehouse competition. One way to do that is to have the machinery and equipment that works more efficiently, more productively and smarter than the older models.
Whether you buy new or used (or lease), don't forget to take advantage of tax breaks, such as Section 179, that rewards small businesses who invest in their companies.
When it's Time to Update Your Forklift Fleet
At Darr Equipment, we have professionals on staff who can help you decide if it's time to update your material handling and DC warehouse equipment. Plus, we carry a full line of new forklifts to meet a variety of specific situations. We also have a large inventory of used equipment that's gone through our rigorous procedures to ensure it's ready to go. Reach out today to find out how we can help you with your forklift needs.