Tuesday, Sep 12, 2023
Material Handling Rental Equipment Offers Benefits
Material handling equipment is necessary for many types of businesses to operate efficiently. Whether to purchase or rent equipment is best determined by business operations needs and how the equipment will be utilized in the business.
The Financial Side
Renting forklifts and other material handling equipment can be more cost effective than the large capital expense of purchasing equipment. A benefit of renting is that your pay for the equipment only when it is needed. If you only need the equipment a few days a week or for a few months, then renting may be the better choice.
There is also the added benefit of no maintenance costs to upkeep the equipment. Renting is a turnkey uptime proposition where the dealership or rental house is responsible for planned maintenance and repairs. The expense of replacement equipment should a unit go down is also eliminated.
If your business is on the grow, you need to keep your credit line open for other expenditures. Purchasing equipment can affect your ability to borrow for other needs. Renting can get your equipment you need to run your business without affecting your ratios.
The Management Side
Equipment renting provides flexibility! It is the solution for a short term job needs, seasonal needs or replacing equipment that is down for repair or maintenance. It also allows a business to try different lift truck and material handling equipment models to select the best model for an application prior to purchasing.
Renting equipment also allows a company to focus on their core business instead of the material handling business. The time and resources needed for maintenance and upkeep of the equipment is taken out of equation for the daily management.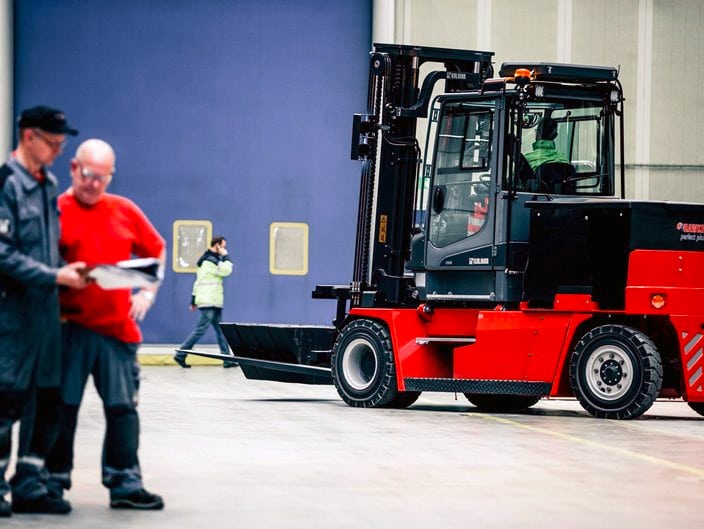 The Operations Side
Forklifts and other material handling equipment is all based on application need which is why it is best to rent from a material handling dealer than a rental house. The specifications for each task at hand are different including lifting capacity, power type, fuel type and tire type. The dealers are best familiar with the correct rental equipment needed for your application. In addition, the dealer will offer a larger email and varied rental fleet to have the equipment you will need on hand.
In addition, the dealers have certified factory trained technicians to keep the forklifts and other material handling equipment running smoothly – and as rental that is not an added expense.
The Darr Side
Darr Equipment is known for their large and varied forklift and material handling rental fleet. The company offers fast delivery of most equipment and can offer rental agreements by the day, week or month. Darr even offers Rent To Own programs and Competitive Payment on Lease Options plans for customers that are considering purchase.
The bottom line on whether to rent or purchase forklifts or other material handling equipment depends on each business's needs. Some companies ownership makes more sense but often renting equipment is an overlooked cost effect solution to solving material handling needs.
To learn more about if renting is right for your material handling, contact Darr today!