Tuesday, Mar 14, 2023
Most Popular Forklift Attachments & Why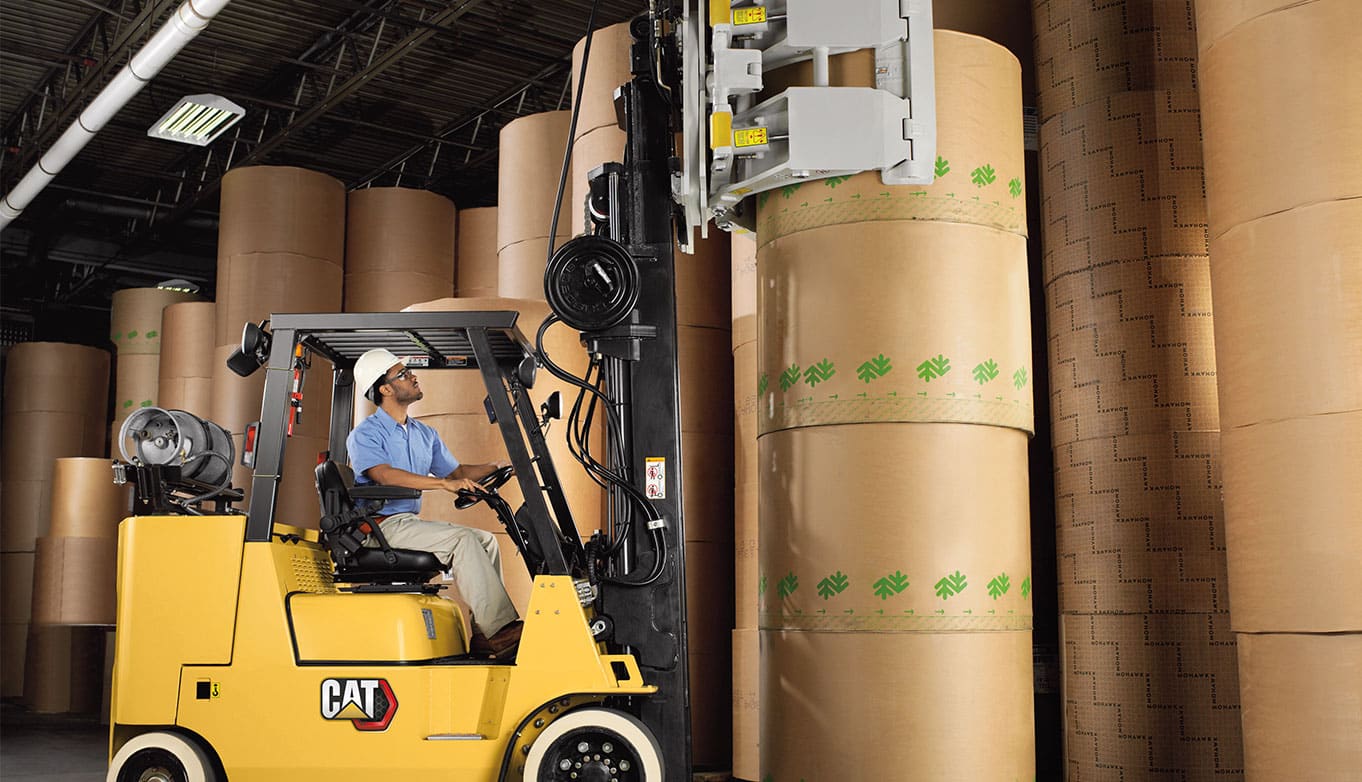 They say variety is the spice of life – and that's certainly true when it comes to material handling forklifts and forklift attachments. Although the basics of a lift truck are pretty similar across the board, since the material we handle varies quite a bit, the forklift attachments do, as well.
For example, someone who moves a bale of hay isn't going to use the same forklift attachment as someone who moves a pallet of expensive, high-end TVs. One thing we all do have in common, however, is the need to use the right tool for the job. And that's where learning about forklift attachments comes in handy.
What is a Forklift Attachment?
Simply put, it's a piece of equipment that attaches to the front of your forklift and is designed to assist the forklift in lifting and moving heavy and awkward loads. Since the forklift was invented in the 1917s, end-users (and later equipment engineers and designers) have been designing and adding new features that help these workhorses perform even better across a spectrum of functions.
The first forklift was basically a tractor "with an attachment". So even though the basic equipment is an engine on wheels with a seat, we tend to picture a machine with forks when we think of a forklift. It almost seems naked without its attachment. So, even though forks may be the ubiquitous attachment, there are as many types now as there is material to handle.
Let's take a look at the different types of attachments and why one may be better than another for your operations.
Pallet Forks
As we said, when most people picture a lift truck in their head, it comes with forks sticking out in front. Pallet forks come in a variety of lengths, although 42" is average since that's the perfect length for moving pallets without sticking out the other side. Forks are also rated for their weight capacity, so it's important to have forks that match the weight capacity of your life truck. A set of forks has dimensions of their length, width and thickness.
Although there are many different sizes of forks, they all fit into one of five ITA (Industrial Truck Association) classes. These classes are based on carriage height and forklift capacity. Forks hook onto carriage bars. The distance between the top and bottom of the carriage bars is the carriage height. ITA Class 1 forks have a carriage height of 13" and a capacity of less than 2,200 lbs. while ITA Class 5 forks have a carriage height of 28.66" and a capacity of up to 24,198 lbs. Anything over that leaves the ITA fork category and moves into the shaft-style forks category.
Who Needs Pallet Forks?
Pallet forks are a great attachment for almost everyone who needs to move stuff with a forklift. Of course, they are normally associated with moving pallets, but you can purchase any number of accessories to turn them into multi-functional tools, including lengtheners, strengtheners and more. Unless you are in need of a very specialized type of attachment, the most common and versatile one is the humble fork.
Side Shifter (and Fork Positioner) Forks
Almost every material handling operation that uses the forklift can benefit from the side shifter attachment. In fact, this combo of attachments is the most popular because of the many benefits they offer material handling applications. So, let's take a look.
Side Shifter: This attachment fits on the front of the lift truck. When forks are attached to it, it allows them to move laterally (left to right), as well as up and down.
Fork Positioner: This allows the space in between the forks to be manipulated, so operators can pick up a variety of different shaped and placed pallets and items without leaving the truck or having a second worker manually move them.
The benefits from these two attachments are numerous. They include improved productivity since multiple loads may be handled without physical intervention from a worker, increased space utilization since one lift truck can work a variety of loads in one place and less damage to pallets and products.
Who Needs a Side Shifter and Fork Positioner?
If you are running multiple shifts in your material handling operation and quick and efficient throughput are at the top of your list, you need these handy tools in your toolkit. For the price, you can maximize your output with this equipment.
Clamp Forks
Another popular choice in forklift attachments is clamps. Just like what they sound like, clamps hold loads from the sides. They come in a wide variety of sizes to handle a huge variety of uniquely-shaped materials. As with any forklift attachment, the kind you use is predetermined by the lift truck's capabilities. There are several types to choose from for different applications, including:
Paper clamps: Designed specifically to handle rolls of paper, which are heavy and hard to handle due to their round shape.
Bale clamps: Just like the name says, this type of clamp is for material that isn't on a pallet, such as bales of hay.
Carton clamps: Products such as appliances, vegetables and breakables are often packed in cartons and would likely suffer damage if pierced by a forklift fork.
Fork clamps: Made specifically for hard-to-handle loads that won't fit safely on other lift truck attachments, such as tires and crates.
Who Needs Forklift Clamps?
Anyone who is dealing with materials that are not palleted will find this type of attachment a nice addition to the toolbox. This includes bales of anything, such as hay or recycling, rolls of paper, sensitive or fragile products and more.
Other Lift Truck Attachments
We've covered 3 of the most popular and basic types of attachments, but as we mentioned, there are as many available as there is material to handle. Here are a few more:
Weigh forks: Handily weigh your loads as you move them. Benefits your inventory, goods control, racking specifications and more.
Rotators: Move forks 360 degrees for specialty functions, such as dumping.
Push/Pull: For moving loads not on pallets, such as agricultural products, cement, electronics and more.
Remember, whichever lift truck attachment you choose will impact the capacity and safety of your lift. Always put safety first and make sure you are attaching the recommended sizes to your forklift.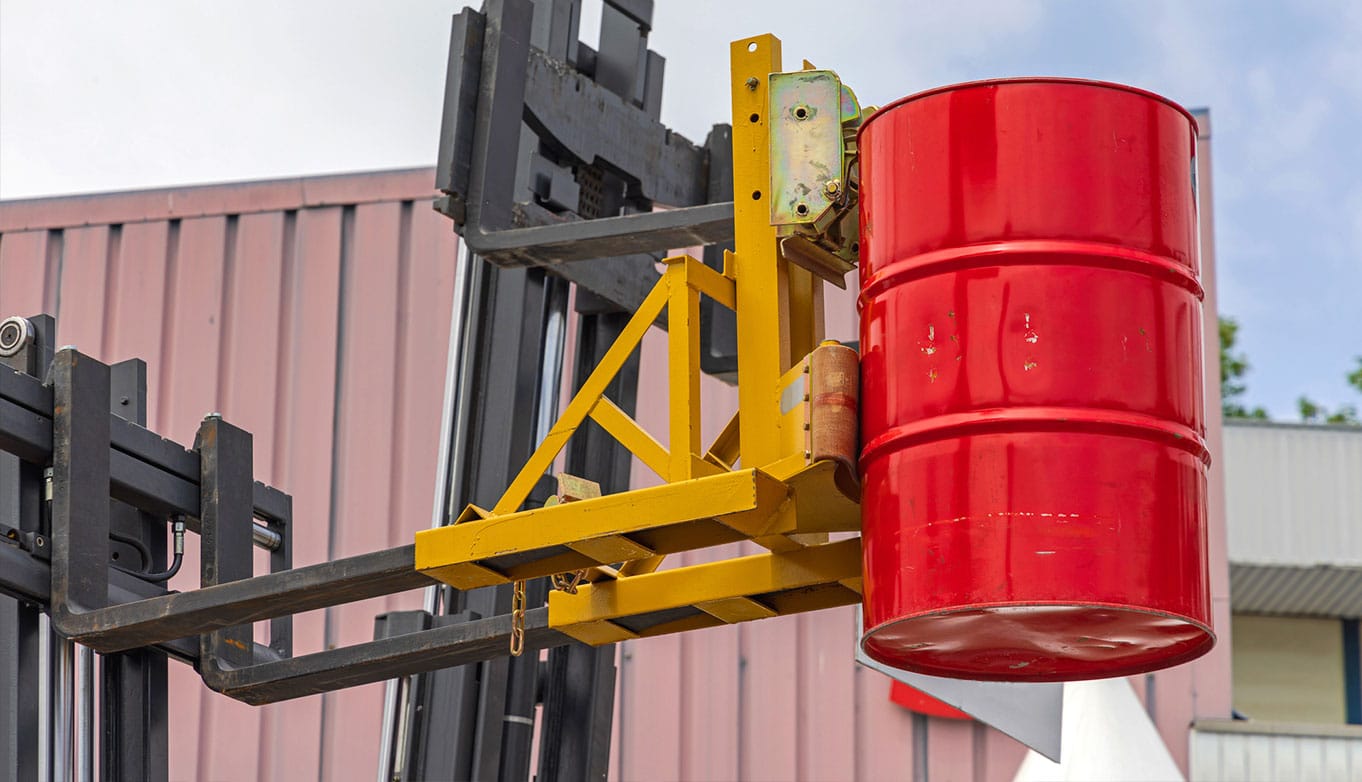 Find Affordable Lift Truck Attachments Today
At Darr Equipment, we've got the attachments you need at a price you can afford. We've been in the material handling business long enough to have the expertise to help you choose the best attachment for your specific applications. Check us out online or give us a call at 800-964-5438.