Thursday, May 28, 2020
National Forklift Safety Day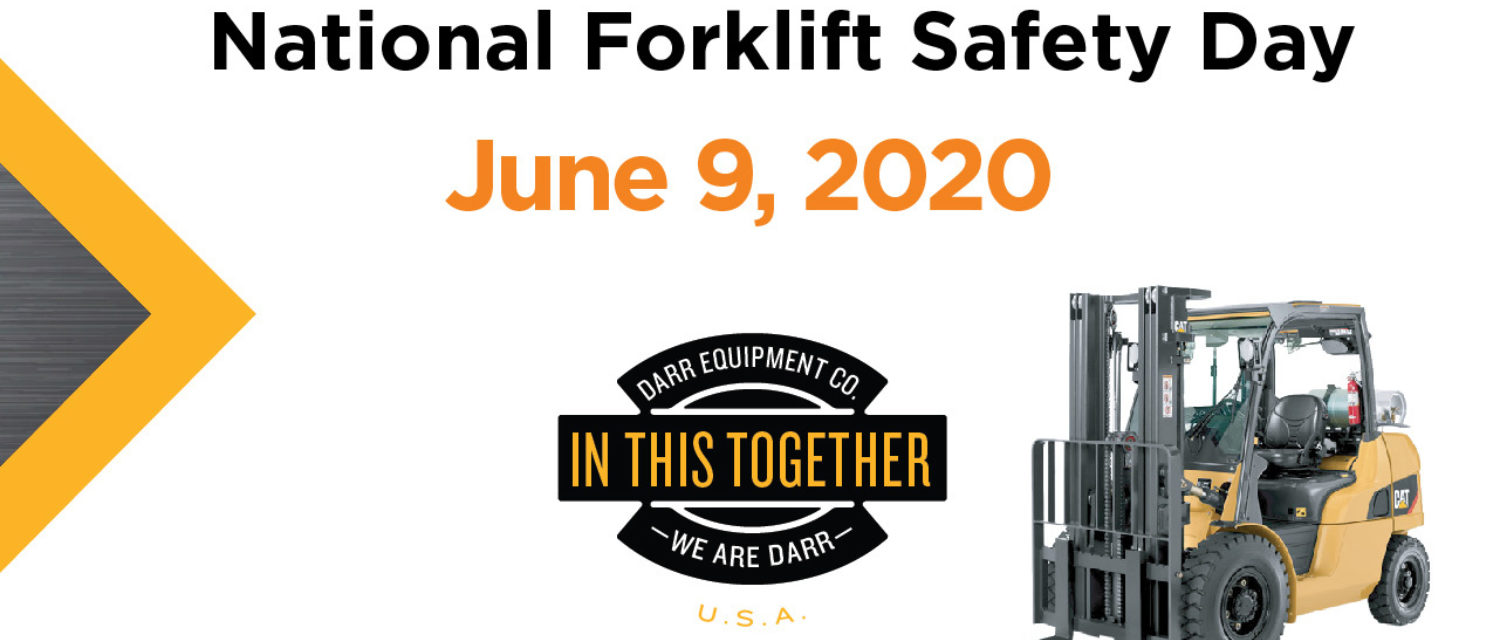 National Forklift Safety Day! June 9, 2020
As we now begin to recover, rebuild and reinvent the best processes for strong and healthy work environments and communities we would like to spotlight National Forklift Safety Day this June 9, 2020.
On June 9 at 9am, the Industrial Truck Association is providing a virtual day of video training, speakers and resources, via video. Find out more here at https://www.indtrk.org/nationa…
Darr is happy to provide the following training either at your facility or at our location:
OSHA Required Operator Training
Train the Trainer
Service & Technical Training
And More Professional Training Content
If you want to keep your operators and your equipment safe, let Darr train them. Contact us today or email David Burriss at davidburris@darrequipment.com.