Monday, Jul 3, 2023
Planned Maintenance Gives Your Operations a Leg Up
Every season, homeowners schedule an inspection and maintenance of their home HVAC system. Every 3,000 to 5,000 miles, car owners schedule oil changes and follow the dealer recommendations for preventative maintenance for their personal vehicles.  Every new school year, parents schedule checkups for their children to make sure that they are growing and healthy and that there nothing is out of the ordinary which would prevent them from performing successfully in school and in sports.
Such preventative measures are taken in many ways to protect our most valuable assets and investments, so it would only make sense that business owners would do the same to ensure that their forklift fleet and other industrial equipment investments are working at their best. It's a no brainer.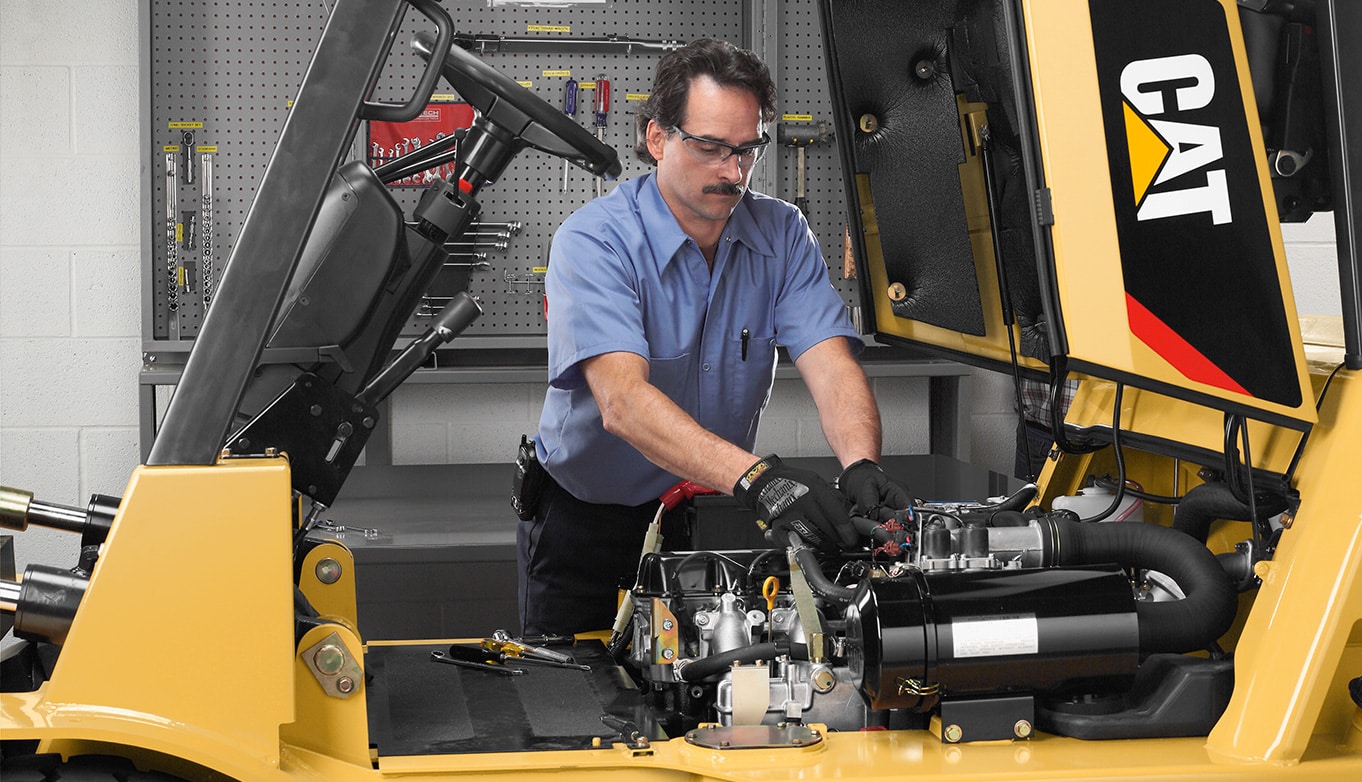 How Planned Maintenance Benefits You
Lowered Overall Cost to Maintain Your Equipment
Planned maintenance helps catch minor issues before they become big problems. Scheduling regular maintenance of your equipment, allows technicians to ensure that things are operating as they should, and if not, allow minor repairs to be performed to alleviate potentially costly repairs.
Reduced Downtime and Increased Productivity
Let's face it, when your equipment isn't running optimally or breaks down, it costs you time and money.  Planned maintenance helps to keep your equipment working for you and makes sure that your operators aren't sidelined due to repair issues.
Increased Safety of Operators and Employees
Making sure that your equipment is running safely is one of the most important aspects of a planned maintenance program.  When your equipment is inspected and maintained on a regular basis, there is peace for mind for owners and operators in knowing that the equipment is safe to operate.
Extended Life of Equipment
Planned maintenance helps to reduce the overall wear and residual damage done to equipment that is not maintained properly.  By performing regular maintenance, you are able to get more out of your equipment investment and, in turn, will reduce the turnover of your fleet.
Increased Residual Values of Equipment
Equipment that is properly and consistently maintained will have a higher trade-in value should you decide to upgrade your fleet one day.
Why Darr Equipment is The Choice for Planned Maintenance
At Darr, we understand the importance of keeping your fleet of industrial equipment operating in peak performance. When your equipment is not working properly, your employees are side-lined and your productivity is stalled. At Darr, we take that seriously and want you to trust us to keep your fleet up and running and working for you! Here's why Darr is the choice when it comes to your service needs.
Service and repair all major brands
Factory trained and certified technicians with experience and skill you can trust
Road service or shop repair options
Rental equipment available
Our primary goal at Darr Equipment is to keep your equipment operating at its full potential. With a high technician and employee retention, we value long-term partnerships with our clients and hope that you will trust Darr to help maintain your equipment to perform optimally for your operations.
Contact us today to discuss our planned maintenance programs and to learn which plan can help keep your fleet running smoothly.